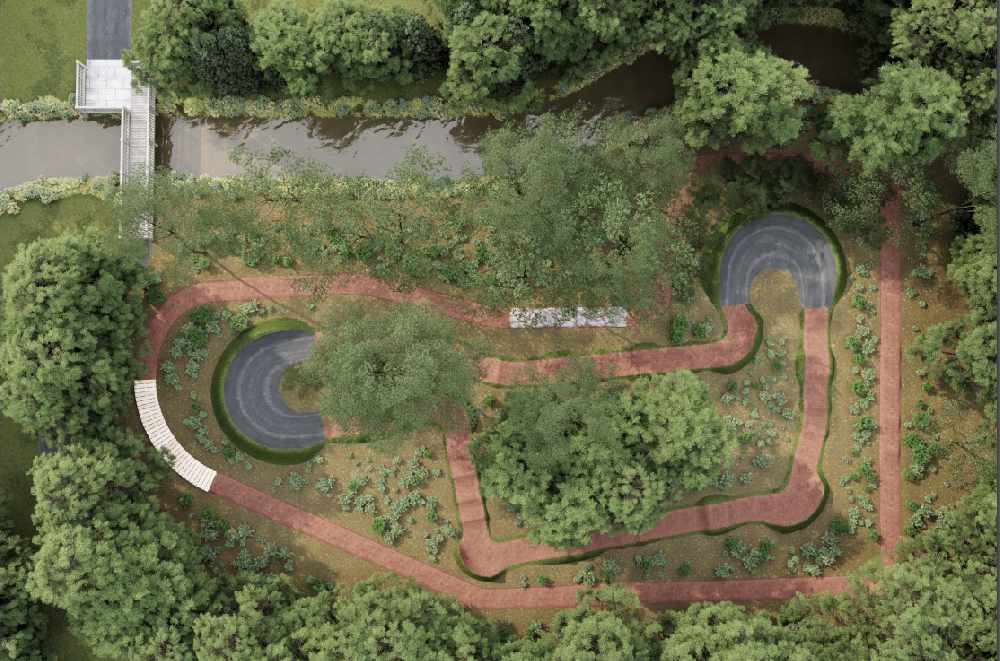 £11k circuit in woodland
A new BMX cycle track could be on the way to woodland in the South Hams.
The Dartington Recreation Association want the track at their Meadowbrook site at Dartington. It was granted planning permission two years ago.
The Dartington Woodland Adventure Bike Track will be a two loop circuit suitable for all ages and abilities. The outer loop is primarily for beginners; the inner loop is for more experienced riders. It will have berms (banked turns), rollers and jumps.
South Hams District Council's executive is providing £11,387 from money given by developers under a scheme called Section 106.
In a report to the council, Alexis Huggins, specialist in place making, said: "Extensive consultation with the community has been carried out in recent years, and has shown clear community support for the bike track project. Local children and young people have also been involved with the track design.
"A key element of the design is its inclusive nature, with the track providing an opportunity for disabled people to have the same opportunity for outdoor sport and play as their able-bodied peers. Bidwell Brook School, an additional needs school located adjacent to the site, has been involved in the design and is fully supportive.
Cllr Jacqi Hodgson, who represents the Dartington ward said that she was compromised on this, as while she is not against the development of a bike track, the choice of the mature woodland site was the problem.
But the council's development management committee had previously granted planning permission for the scheme, and Cllr Jonathan Hawkins added: "This will have a lasting impact and there is support for the proposal and it is a fantastic facility. We feel this is good value for money, and we are not here to discuss the rights of the planning application."