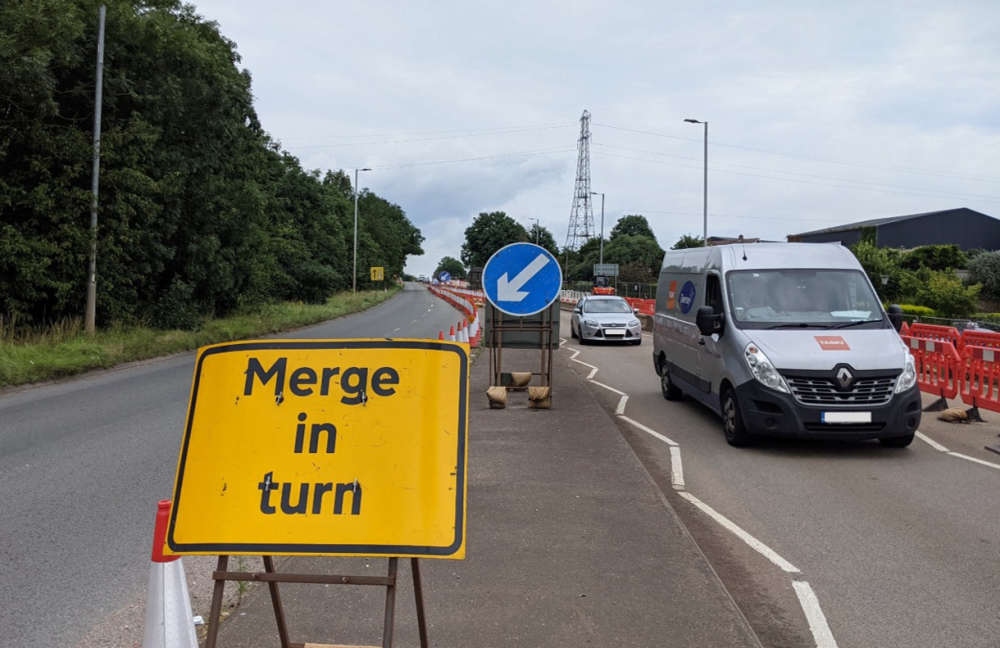 Excavation delayed because of 'hard ground'
It's a hard luck story mired in hard ground, and it's claimed some people are laughing at the excuse. Devon County Council claims delays to a major new development on the outskirts of Exeter are in part due to constructors not being able to dig up the road as fast as expected.
That's been branded 'unacceptable' by a leading opposition councillor.
Devon County Council admits the works between the junction for Bridge Road and the Devon Hotel are now around eight months behind schedule, having originally been due to be completed by the summer.
The scheme forms part of the South West Exeter development, which is expected to deliver 2,500 new homes and also includes 22 hectares of land for new employment.
Government funding of £55 million has been provided for infrastructure to help unlock the site for housing, including new and upgraded roads and junctions, a pedestrian/cycle bridge, a community building and new public park. Work started in August last year.
The two junctions currently being built were meant to be completed by April and the summer, but won't now be ready until December and October respectively.
Councillor Alan Connett (Lib Dem), opposition leader of the county council whose Exminster and Haldon constituency spans most of the site, says he is "really cross" about the delay.
"It should have been on time, then it was going to be a few months late and now it's eight months late. And on the first summer Saturday the contractors put up temporary traffic lights – the roads are already reduced to one lane – it caused absolute chaos."
In a statement, the county council recently said the delays were due to "a number of uncharted utility services being located on site" and that "excavation work is also taking longer than expected due to hard ground."
Cllr Connett said: "That's caused nothing but laughter and derision from the local communities who say, 'these are building contractors, this is what they do, this is their meat and drink' and it's eight months late.
He added: "County Hall need to get a grip on this contract, thinking about the people who are using the roads and minimising inconvenience."
A Devon County Council spokesperson said: "We are reviewing this scheme with the contractor and exploring with them where time can be saved on the work programme and where delays can be reduced, while maintaining a safe environment for site staff and the travelling public.
"To minimise disruption, temporary traffic lights will only be used overnight when needed during the summer for the construction of the eastern junction."