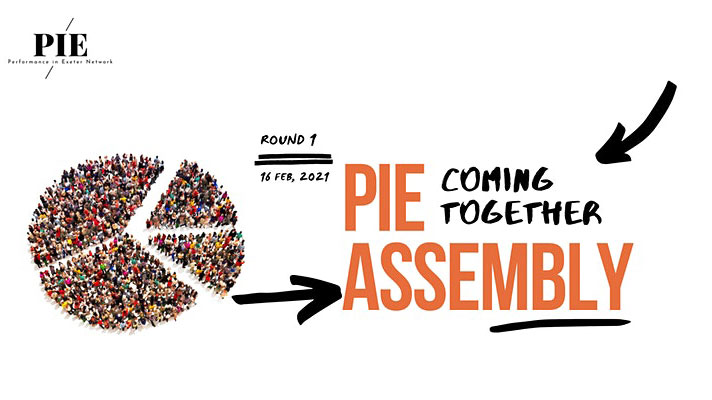 They could meet in virtual loo queues!
A virtual support network to help Devon artists and performers through the pandemic is coming to Exeter.
The theme is 'coming together'. Participants will move into different areas of the zoom call, green rooms, bars, toilet queues and corridors to discuss how to help the city bounce back after lockdown.
Performance in Exeter first came about last April as part of the government's emergency fund.
By working with local organisations including street artists, emerging companies at Exeter Phoenix and Northcott, and others, it hopes to ensure the future of performing arts.
PIE Assembly organiser Olya Petrakova said "this will be a fantastic opportunity for local artists of all kinds to get in on the ground floor, helping to build a new cultural landscape for our city. There have always been great performers in Exeter – from our street artists to the emerging companies at Exeter Phoenix and the Northcott, and the more established groups such as Spork! and Chhaya Collective. What we want now is for artists to help drive what we collectively can envision our post-covid cultural landscape to be: for artists and designers to dream and then to help make those dreams a reality".
Petrakova, who is the director of the Maketank cultural spot on Paris St continued "We're especially keen that this new network is as diverse and inclusive as it can be. So we're seeking out artists from ethnic minority backgrounds, disabled performers, people from right across all sectors of Devon society."
The event takes place on Tuesday and tickets can be found here - https://www.eventbrite.co.uk/e/pie-assembly-round-1-coming-together-performance-in-exeter-network-tickets-139604764609