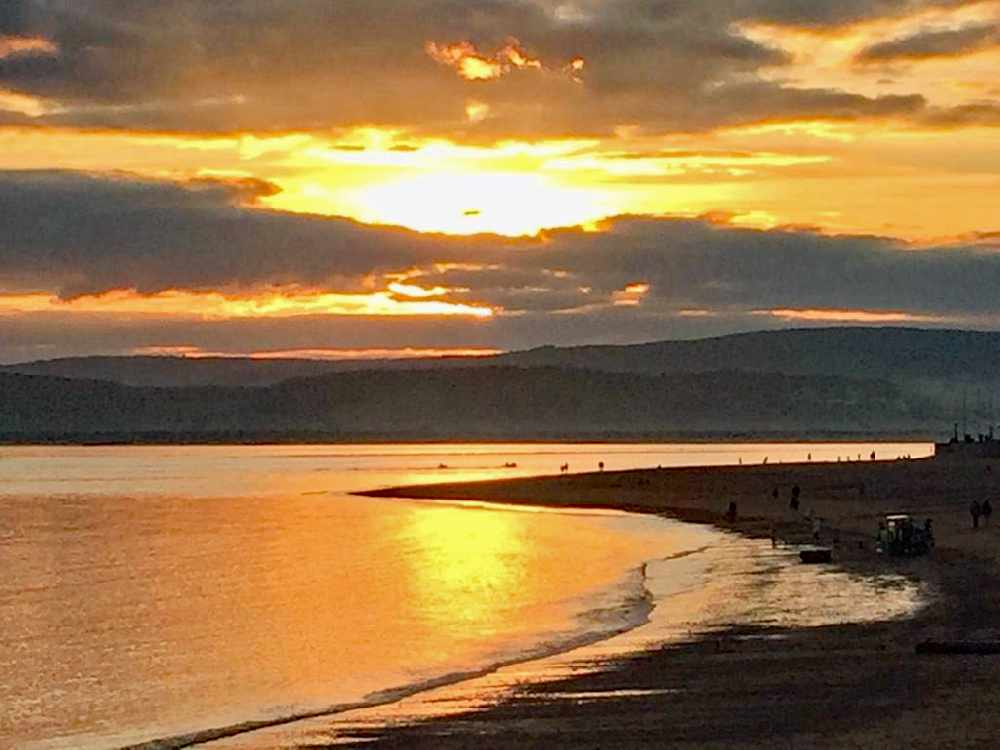 Sunset Exmouth, March 2021, (courtesy: Chris Sims/RNLI)
EXCLUSIVE: Social distancing rules mean walkers can't turn back
Coastal paths around Devon and Cornwall have become one-way from this morning.
The initiative, designed to help with social distancing, means walkers may now only go in one direction: clockwise or anti-clockwise, depending on the day of the week.
Large numbers of people began enjoying the outdoors again on Monday when lockdown restrictions eased, but it led to worries about walkers bumping into one another and breathing air exhaled by others huffing and puffing after a year without proper exercise.
An organisation called the Federation of Outdoor Lovers originally wanted the one-way system to run clockwise at all times to make direction of travel easier to remember. However following complaints that people wouldn't be able to get home without circumnavigating the country, they have amended their plans.
From today, walking will be clockwise on Mondays, Wednesdays and Fridays and anti-clockwise on Tuesdays, Thursdays and Saturdays.
Sundays will be clockwise in the mornings, anti-clockwise in the afternoons, which will enable day trippers to enjoy the coast without going all way round.
Among other 'one way round the coast' rules are restrictions on people being allowed to turn back and retrace their steps, other than in exceptional circumstances such as a serious fall in which blood is involved.
Tif Larsrip from the Federation of Outdoor Lovers says: "It's critical that people plan their journeys and, unless they can be picked up or get public transport back, they must wild camp – at least until accommodation providers reopen on 17 May.
"People passing refreshment points or public lavatories are advised to use them, as retracing footsteps will be prohibited. Federation of Outdoor Lovers' enforcement officers are authorised to fine miscreants £104 which halves if not paid within a year. We will take a dim view of people walking backwards to skirt around the regulations, especially near steep cliffs."
Also banned is shouting directions or requests to 'stop and sit down here for a bit' louder than 75 decibels, a level that may spread coronavirus. Shouting danger warnings is allowed, but walkers must complete an incident form at the end of their expedition before quarantining for 10 days at a Federation of Outdoor Lovers' shepherd's hut.
Shepherds are exempt from all rules as long as their flock are wearing facemasks.
The one-way system is expected to be in place for 12 months. The initial response was reviewed at noon today.