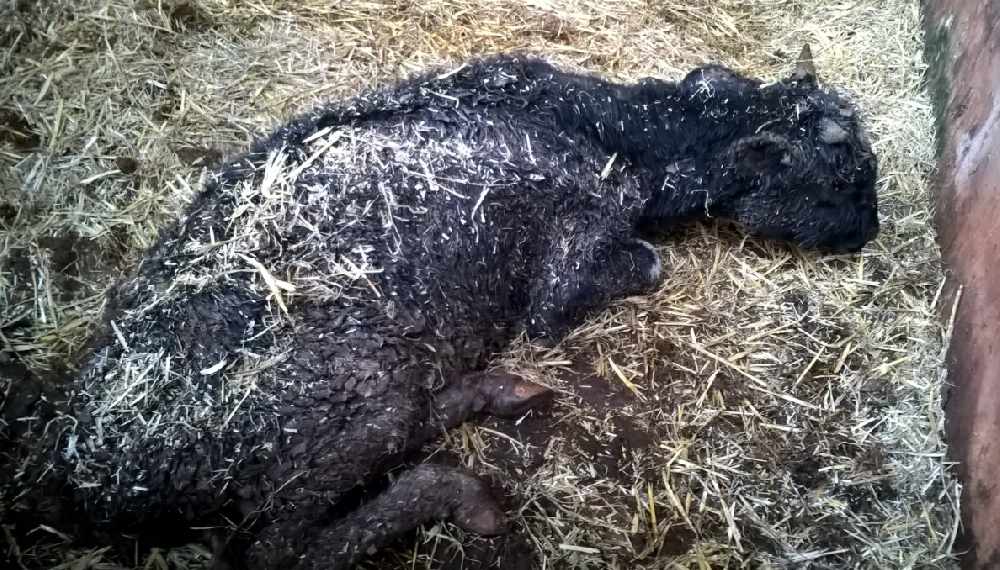 calf in a weak state with a poor body condition at Mr Dolley's farm
He was found guilty of causing unnecessary suffering to animals
A Devon farmer found guilty of causing unnecessary suffering to an animal has been given a custodial prison sentence and banned from keeping cows and sheep.

William Douglas Dolley, of Holwell Farm, Collipriest, Tiverton was also found guilty of failing to dispose of animal carcasses in a timely manner and ordered to pay £2,335.

Appearing at Exeter Magistrates, Mr Dolley pleaded guilty to three charges of failing to dispose of animal by-products without undue delay, one charge of failing to ensure animal by-products were kept in a way to prevent other animals having access to them and one charge of unnecessary suffering to a bovine under the Animal Welfare Act 2006.

Officers also inspected the livestock being housed in several barns on the farm and found a calf in a weak state with a poor body condition with no access to water or supplementary feed. The Veterinary Inspector decided that the animal had been caused unnecessary suffering as Mr Dolley had failed to provide any treatment.

Following Mr Dolley's guilty pleas to these latest charges, he has been sentenced to 18 weeks immediate custody and banned from owning or keeping sheep or cows. He has also been banned from being party to any arrangements where he entitled to control or influence the way in which cows or sheep are kept as well as transporting them or arranging for the transport of them.

Mr Dolley is currently on bail and appealing the sentence.