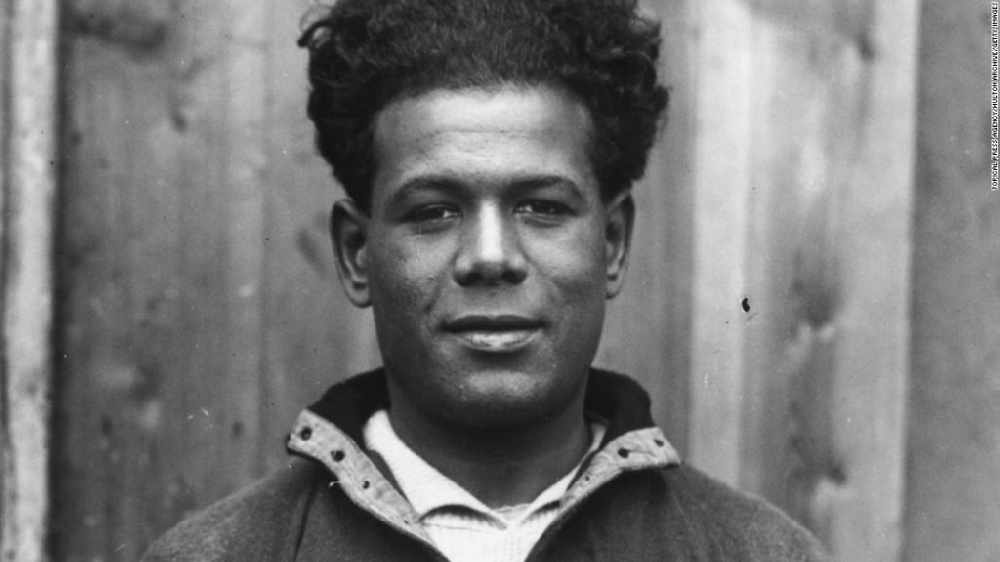 Jack Leslie should have played for England
Exeter and Torquay join Plymouth in campaign
Devon's football fans have set aside rivalries to join a campaign to raise funds to build a statue to a Devon footballer who was thrown out of the England team for being black.
The Exeter City Football Club Supporters' Trust has joined with their equivalents for Plymouth Argyle and Torquay United to make a significant contribution to the Jack Leslie Campaign. Fans of all three clubs agreed there is unity in the wish to fight racism and prejudice in football, and in the county.
A crowdfunding appeal has already attracted more than £70,000 in donations since launching on 1 July. Doug Gillard from Exeter City Supporters' Trust said: "We are proud to stand with our neighbours in support of the Jack Leslie Campaign, a truly great cause."
Mr Leslie signed for Plymouth Argyle in 1921 and scored 137 goals in his 13 years there. The pinnacle of his career should have been in 1925 when he was selected to represent England in a game versus Ireland, but his name was removed from the team sheet when officials discovered that he was black.
Nick Brodrick of the Torquay United Supporters Trust said: "TUST is pleased to join with its trust colleagues at Exeter and Plymouth in supporting and promoting this important campaign to recognise the life and career of Jack Leslie."
Virginia Pike from Plymouth Argyle Fans Trust said: "The Argyle Fans' Trust is proud to support a statue of Jack Leslie, and we thank the Trusts from Exeter and Torquay for standing with us on an issue that unites all fans."
The Devon Football Supporters Trust Group say they believes "in the spirit of community and collaboration. They will both collectively and individually challenge all forms of discrimination and hatred."