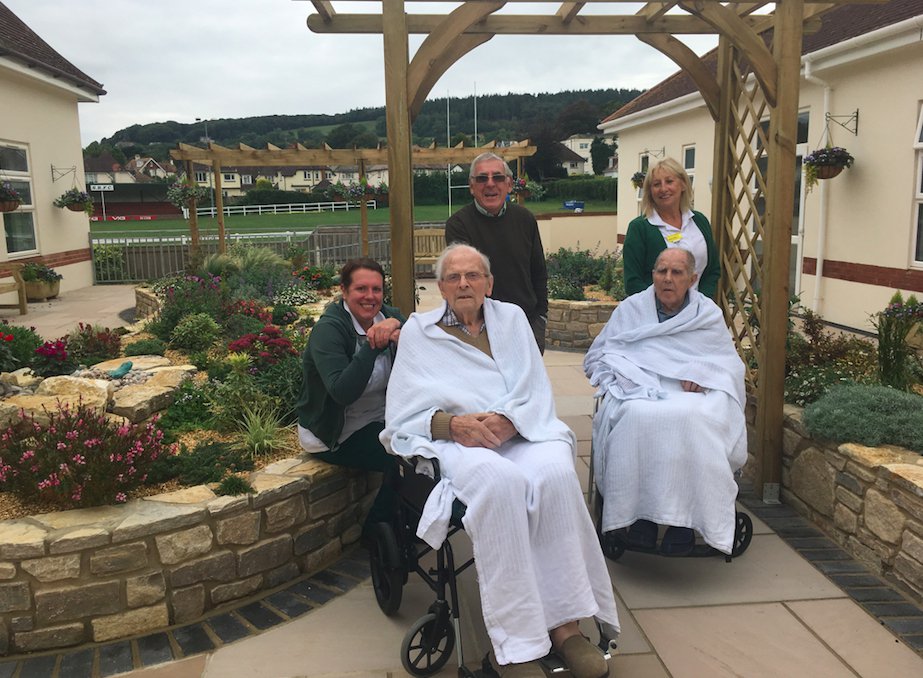 A brightly coloured therapeutic garden has opened at Sidmouth Hospital
Patients are now able to relax in a new therapeutic garden at Sidmouth Hospital, thanks to funding from Sidmouth Hospital's Comforts Funds.
Research has found that outdoor settings, such as therapeutic gardens, provide multiple benefits for patients. These include a calming effect on patients, which can result in decreased blood pressure and lower stress levels.
Work began in April 2018 to convert the area from a space that was not easily accessible or beneficial to the recovery of patients, into an area which improves overall wellbeing and allows patients to work on their therapy or rehabilitation goals in the garden before they are discharged. The garden is now easily accessible with a wide range of brightly coloured plants in raised flower beds for patients, staff and visitors to enjoy.
Lynette Bishop, Occupational Therapist at Sidmouth Community Hospital, says: "The new garden will be an asset and of great benefit in providing a relaxing space for patients to spend time away from the ward environment. The garden can also be used to enable patients to work on therapy goals in preparation for their discharge from hospital. I am sure that the garden will be utilised and of benefit to these groups."