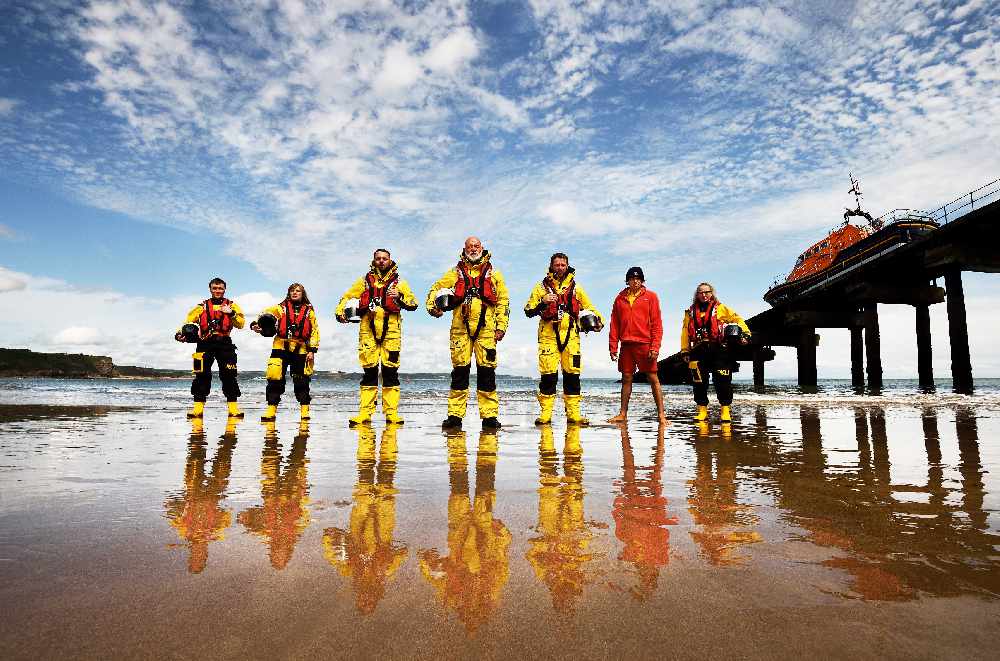 Dart, Salcombe and Torbay emergencies retold for TV
A fisherman who sustained serious injuries at sea, and another one who suffered smoke inhalation during an onboard fire off Salcombe both feature in a TV documentary this week.
Saving Lives at Sea showcases the work of the Royal National Lifeboat Institution (RNLI) and with Devon being the only county with two coasts, several stories from RNLI bases here are highlighted.
It's the third series of the documentaries, which have become popular on the BBC over recent years. Filming took place last year.
The Salcombe stories will be broadcast on Tuesday 21 August. The following week, attention moves to nearby Dart RNLI, who help an elderly man who'd fallen in the river whilst trying to board his yacht; and to Torbay RNLI which is called to a family on board a stranded boat and also to a kayaker in distress.
Appledore RNLI also features in the series.