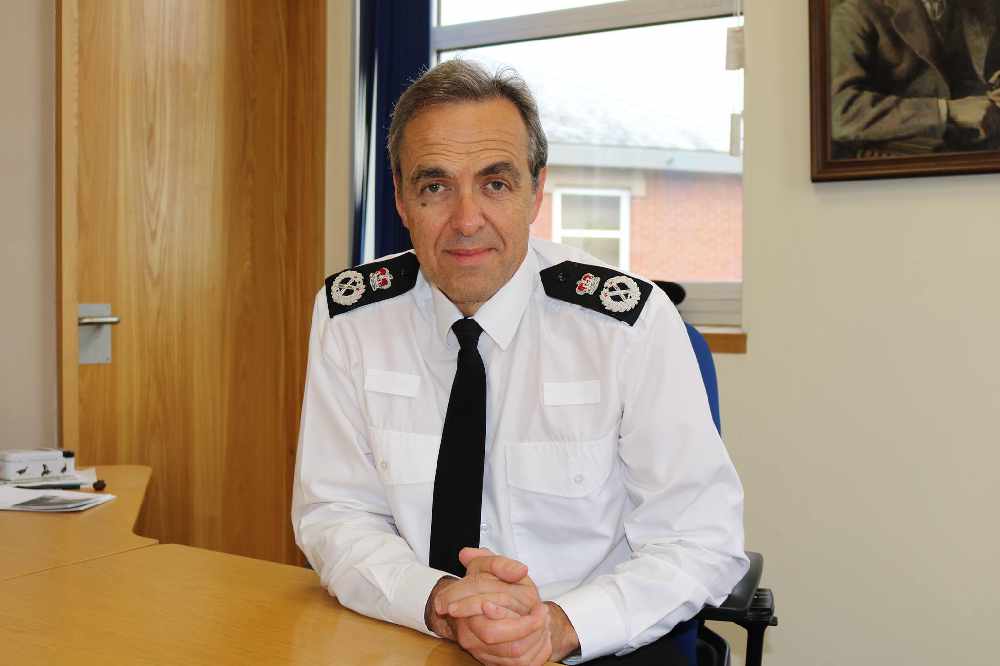 "Inexcusable" says Shaun Sawyer
Devon and Cornwall police chief Shaun Sawyer has issued a strongly-worded statement condemning police funding cuts.
The chief constable says the force has managed the "tragic consequences" of "excessive cuts" for years, and that it's "unforgivable" for the public and "inexcusable" for front line officers "to continue down this road".
He claims police officers have been dealing with the consequences of cuts "at the cost of their own physical and mental health".
His statement on Twitter is in response to a report by MPs called Policing for the Future which says forces are "overstretched" and urges the government to prioritise policing in the Budget and in future spending plans.
Figures released this month showed recorded crime in Devon and Cornwall was up by more than a fifth (22%) overall in the 12 months to the end of March, compared to the previous period. The national figure was up by 13%, although the force points out it had the seventh lowest crime rate in England and Wales.
Despite an increase last year, Devon and Cornwall now has almost 600 fewer officers than eight years ago. In March, it had 2,959 full-time officers, up 45 on the previous year.
The chief constable's statement has been welcomed by many serving and retired officers, and members of the public.
In a tweet replying to Mr Sawyer, Exeter-based PC Phil Skedgell warns: "People are breaking". He wrote: "Thanks for being honest, sir. I fear it is too little, too late...What we need to ensure now is the protection of those remaining. People are breaking."
Inspector Andrew Berry, chair of Devon and Cornwall Police Federation which represents officers, Tweets: "Sir. Thank you for publicly saying your long held thoughts...The demand on the force outstrips its capacity to deliver and this must be addressed for the sake of all."
The report by Parliament's Home Affairs Select Committee said police forces were "overstretched". Its findings include:
neighbourhood policing had been cut by more than a fifth since 2010, with some forces losing more than two-thirds of neighbourhood officers;
recorded crime is up by almost a third in 3 years with steep rises in robbery, theft and vehicle crime, but charges and summons are down by more than a quarter;
only a tiny proportion of online fraud cases are investigated – the police response needs a fundamental overhaul;
the police response to online child sexual abuse is nowhere near the scale needed – forces are woefully under-resourced for investigations;
in many areas, the police are being used as the sole emergency service for mental health crises;
investment in and adoption of new technology is an utter mess;
policing is suffering from a failure of leadership from the Home Office, especially on new and changing crimes.