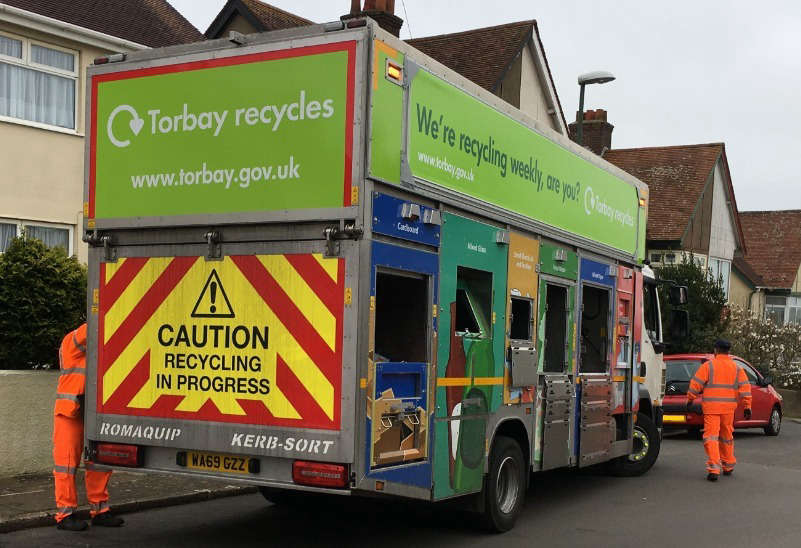 HGV driver shortage worsens
Local authorities in Devon are putting pressure on the government to address a shortage of HGV drivers causing disruption to bin collections.
Torbay, Teignbridge and North Devon councils have written to home secretary Priti Patel, calling on the government to allow temporary visas for European HGV drivers to help sort out the shortage.
"At the time of writing, North Devon Council are attempting to fill seven vacancies, Torbay Council eight vacancies, and Teignbridge Council 10 vacancies," wrote councillors Steve Darling, David Worden and Alistair Dewhirst – all Liberal Democrats.
"This equates to approximately 20 per cent of the HGV workforce in driver vacancies and it is proving very challenging to fill this resourcing gap given the dynamics of this labour market."
The letter added: "We therefore believe that HGV drivers should be recognised as an important shortage occupation with a two-year derogation to the points-based immigration rules for trained HGV drivers – allowing councils, as well as others across the economy, sufficient access to a wider pool of drivers while we recruit and train the next generation of HGV drivers."
It comes as the leader of Exeter City Council has also asked the government to do more to assist local authorities with the lack of drivers.
Speaking to the BBC's Today programme on Friday, Councillor Phil Bialyk (Labour, Exwick) warned of "a possibility" of disruption, with the ongoing threat of covid adding further strain on the workforce. However, he said they had managed to maintain household waste and recycling collection throughout the pandemic.
Echoing the letter by the three other Devon councils, Cllr Bialyk added: "We need to have people to deliver the services for the people in this country. It's not working at the moment and we need drivers of any nationality, to be brutally honest."
A spokesperson for the city council said: "We currently have a number of vacancies for HGV drivers, along with many other local authorities, and we are actively seeking ways to recruit more. If any drivers would like the opportunity to work for the council they should get in touch."
On Wednesday Councillor Dewhirst, deputy leader of Teignbridge District Council, said the shortage has led to some residents not getting rubbish emptied and staff were working weekends to try to catch up.
He also revealed getting five new drivers started in Teignbridge was being impacted by hold-ups at the DVLA, which the agency says is due to strike action and social distancing requirements. The trainee drivers have come through the council's academy and are all ready to go, according to Cllr Dewhirst, but they are waiting for licences.
The UK has an estimated shortage of around 100,000 HGV drivers, which the Road Haulage Association blames on a mix of covid, Brexit and older drivers retiring. They want immigration rules eased temporarily so drivers can be recrtuited from abroad. The government rejects this idea and wants organisations to hire UK workers – despite councils warning it takes time to train them up, if willing potential drivers can be found.
Categories: Rubbish collection