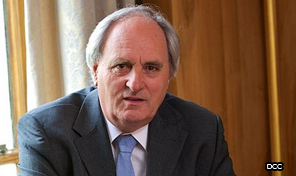 "We need visitors back" says council leader
Devon County Council's ruling Conservative leader says Devon's is in a good position for tourism to resume next weekend.
John Hart says: "All the evidence from our Public Health experts shows that because we were able to get an early grip on the virus Devon continues to have one of the lowest rates of covid-19 cases in the country. Thanks to a brilliant Team Devon effort by our front-line health and care workers, council staff, police and military Devon is in a good position to start welcoming back visitors in July providing the low trend in cases continues locally and nationally.
"It would be a huge boost to our £2 billion tourism economy, the biggest in the south west, and all the tens of thousands of people whose livelihoods depend on it. We know the people of Britain need a break and we need them back for the economy of this county.
"For our part, the County Council's Public Health team along with Public Health England, the NHS and District Council Environmental Health experts will continue to monitor the situation in Devon very carefully and we will not hesitate to take early action if there is any sign that the virus is making a comeback. "
Devon's been named a 'beacon council', partnering with the government to manage coronavirus as time moves on.
Alistair Handyside, chair of the South West Tourism Alliance, says: "Tourism relies on local support, from retail to restaurants, pubs to breweries, campsites to self-catering, so we need to work together to get back on our feet. It's a vital, valuable part of our economy, and despite the circumstances, visitors to Devon and the South West will experience the very best we have to offer. "
Devon's director of Public Health Dr Virginia Pearson says: "We are keeping a very close eye on the progress of the virus and so far, the news continues to be very good. We're not seeing any evidence so far that the relaxations of the lockdown are increasing the spread of the virus, but we need to continue to be vigilant and people should continue to comply with public health measures."