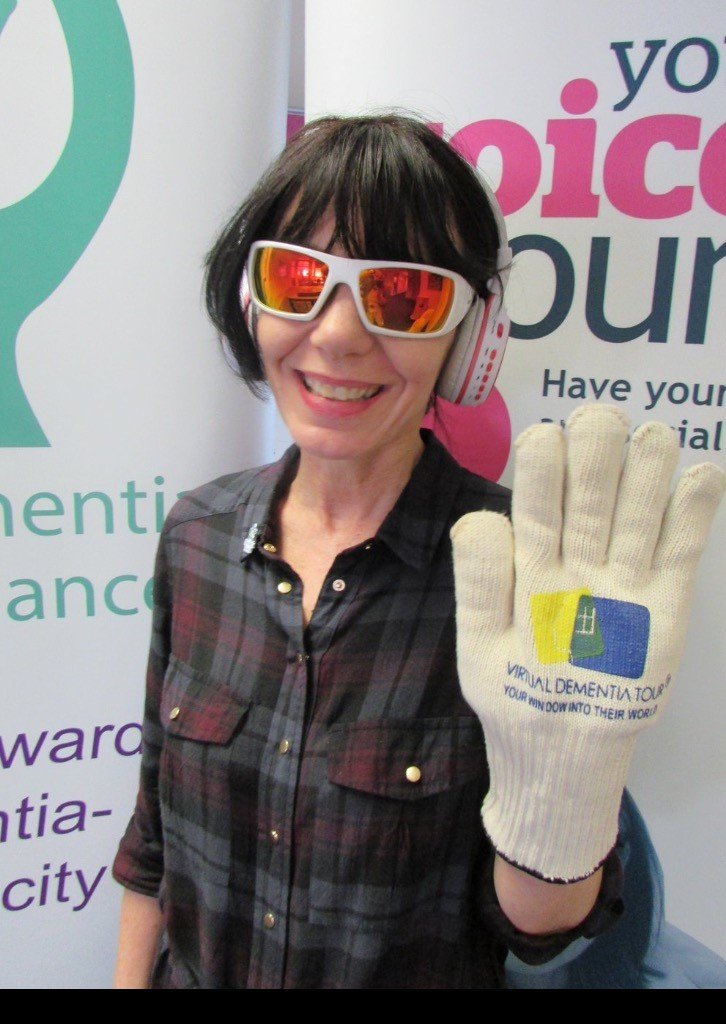 A group of 36 people ranging from carers to health workers have been getting a taste of what it's like to live with dementia.
They took part in an event using visual and auditory gadgets to provide a collection of symptoms relating to dementia.
They were also provided with headsets with sounds set at the right volume for people with dementia because they hear at slightly higher volumes, and were unable to block out other sounds.
One care worker said it was an intimidating and disconcerting experience which would stay with her for ever.
The tour was brought to Exeter by Exeter Dementia Action Alliance (EDAA) in collaboration with Health Watch Devon