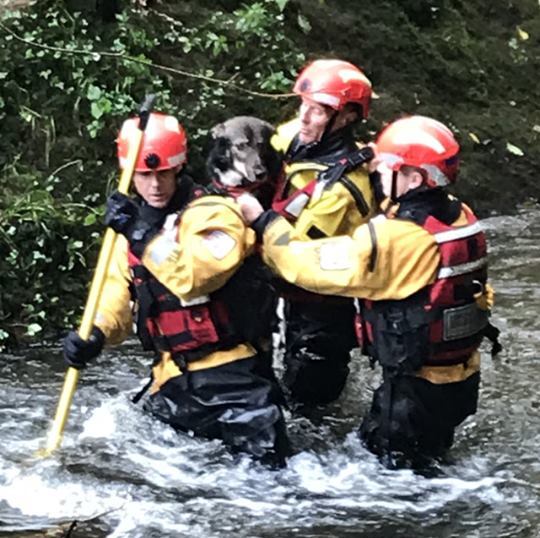 Image: Totnes Fire Station, Facebook
Fire crews sent to Staverton at midday on Monday
A fire engine from Totnes and the specialist rescue team from Exmouth were called just before midday to rescue a dog and its owner which had become stranded on an island in the River Dart.
Water technicians used water rescue equipment to wade through the river to the island, the owner and the dog were then guided back to safety.
Both the dog and owner are safe and well.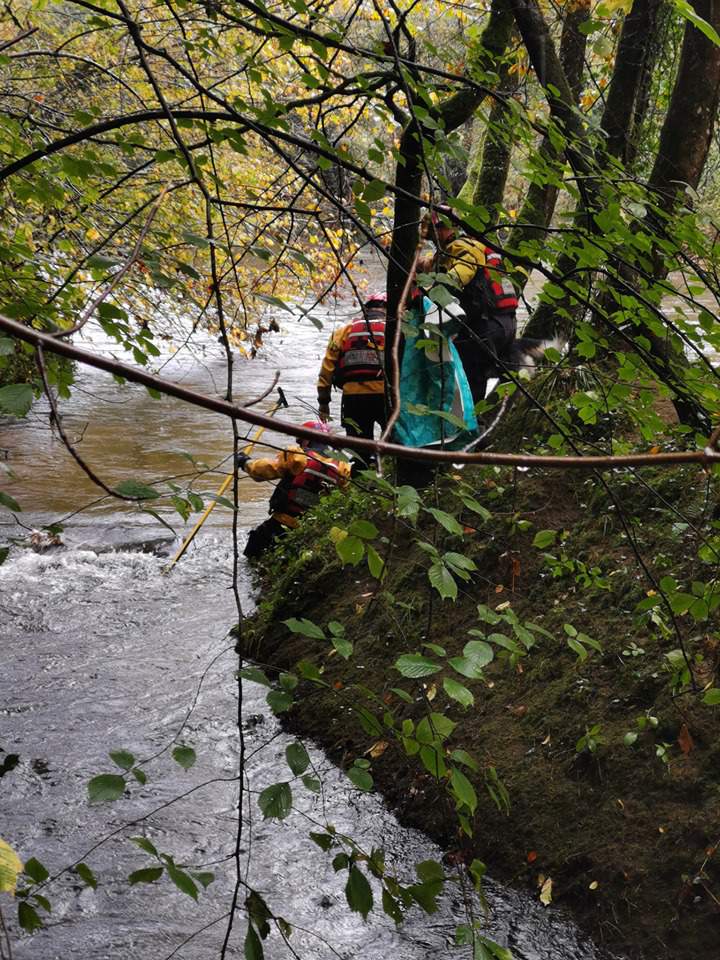 In a post on Facebook, Totnes Fire Station said: "This could have been a lot worse had things been only slightly different. Please remember to wait for the emergency services. We have the correct ppe and training to be able to enter areas that could be hazardous to your health.
Also when giving details of the location please be as specific as you can. Not all appliances or drivers are familiar to the area you are calling from.
Thanks for the photos donated to us and to the owner who gave us permission to use them."