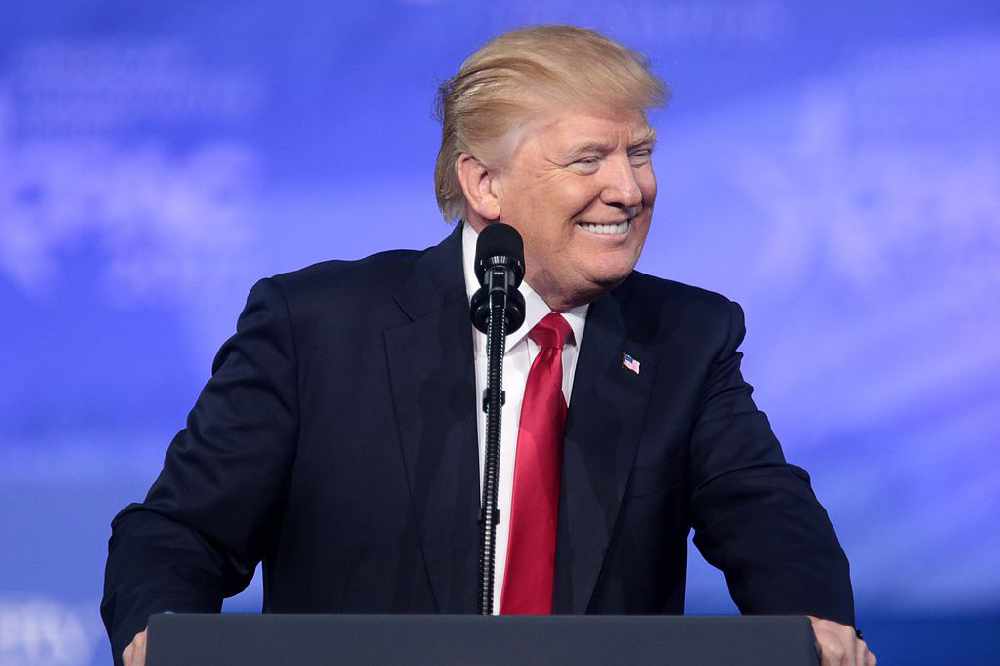 Could Devon invite Trump? (photo courtesy: Gage Skidmore)
US Ambassador says any invitation would be considered
Donald Trump could be coming to Devon. Right now, hundreds of American sailors and marines are in the county - enjoying downtime after arriving on board amphibious transport ship the USS New York - which has docked at Devonport, after taking part in a Nato exercise off Norway.
The US Ambassador visited them in Devon yesterday. During his trip Robert 'Woody' Johnson says the American president would consider an invitation to come here in 2020 - the four hundredth anniversary of English pilgrims sailing to America from Devon to found new colonies.
Any invitation for President Trump to join Plymouth's Mayflower anniversary celebrations would have to come from the UK government.