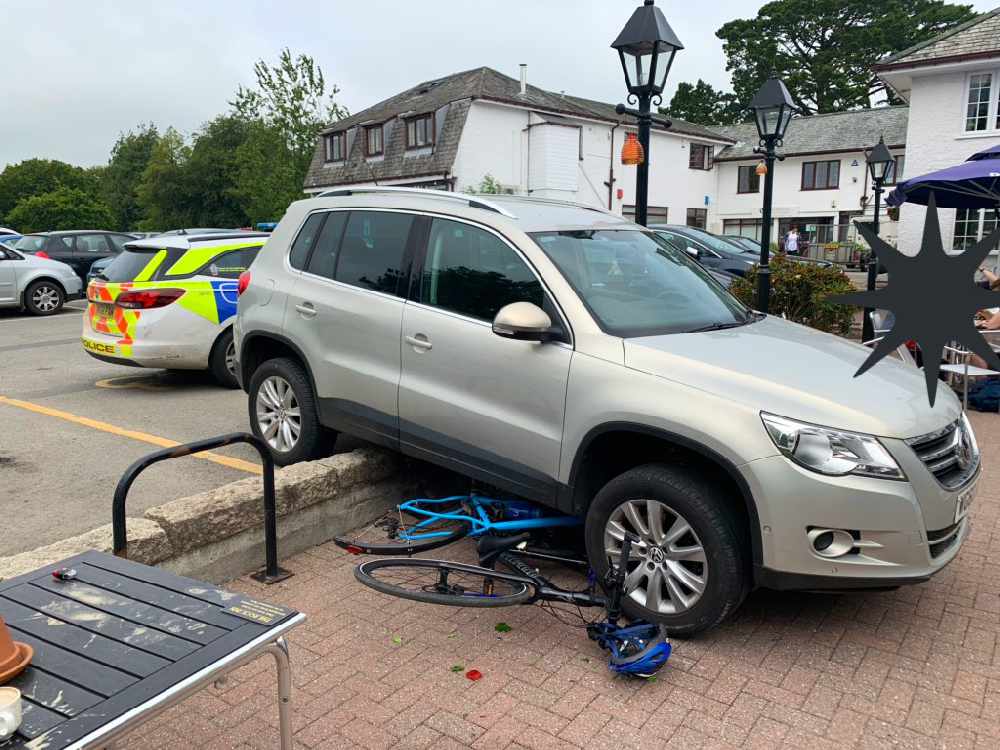 Image: Tavistock Police, Twitter
Nobody was hurt in the incident in Yelverton
Police have shared this image of an incident outside a Yelverton pub.
They say the driver has revoked his own licence after the "parking incident" after realising he no longer has the required reactions to drive safely.
Officers added that no one was hurt, and the bikes seen under the car were parked at the time of the incident.