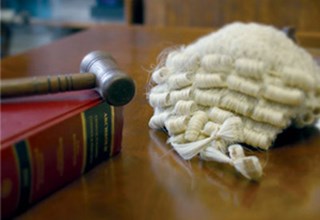 The victim suffered life-changing injuries
Members of a Torbay drugs gang responsible for an ambush attack - in which a man was stabbed in the head - have been jailed for a total of 93 years.
The attack happened in Paignton in April 2018, when the 24-year-old victim was in a car with rival drug dealers. He needed brain surgery and suffered life-changing injuries.
30-year-old Joshua Garrett and 29-year-old Ben Bramall were found guilty of attempted murder, following a seven-week trial which concluded last week.
Tony Size and Daniel Whitehead, both 30, were also convicted of wounding with intent and robbery.
The criminal quartet carried out a raid on the occupants of a car believing a rival group from London was muscling in on their territory, the court heard.
James Barbutt, 50, who was driving the vehicle and helped plot the attack, was also found guilty of robbery.
The victim was stabbed with such force that the blade went through his skull and into his brain.
Garrett, from Torquay, who headed the criminal group, was jailed for a total of 33 years, while Brammall, aged 29 and from Paignton, was sentenced to 22 years in prison.