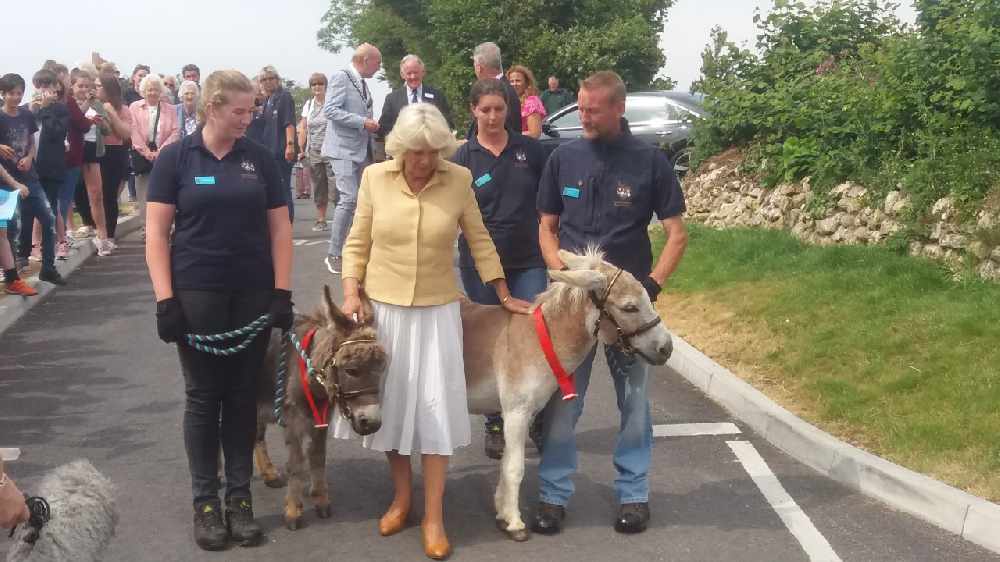 She met William and Harry the donkeys!
The Duke and Duchess of Cornwall have reached Devon on their three day tour of the South West.
Prince Charles has been visiting Gregory Distribution in Cullompton to mark their centenary.
Camilla visited Sidmouth's Donkey Sanctuary where she was introduced to William and Harry the donkeys! She also adopted a foal, calling her 'Sweet Pea'.
The charity is celebrating it's 50th anniversary this year.
CEO Mike Baker said: "The Duchess of Cornwall's visit today was an opportunity to celebrate our landmark achievements over the last 50 years – from our foundation as a charity rescuing UK donkeys from neglect and abuse to a global leader for equine welfare, research and veterinary care."
Mike continued: "It was also an opportunity to take stock of the massive challenges in a world where the suffering of animals remains abhorrent. I introduced Her Royal Highness to members of the International Coalition for Working Equids (ICWE), an organisation established to work with the World Organisation for Animal Health. ICWE is comprised of leading NGOs, including The Donkey Sanctuary, Brooke, SPANA and World Horse Welfare."