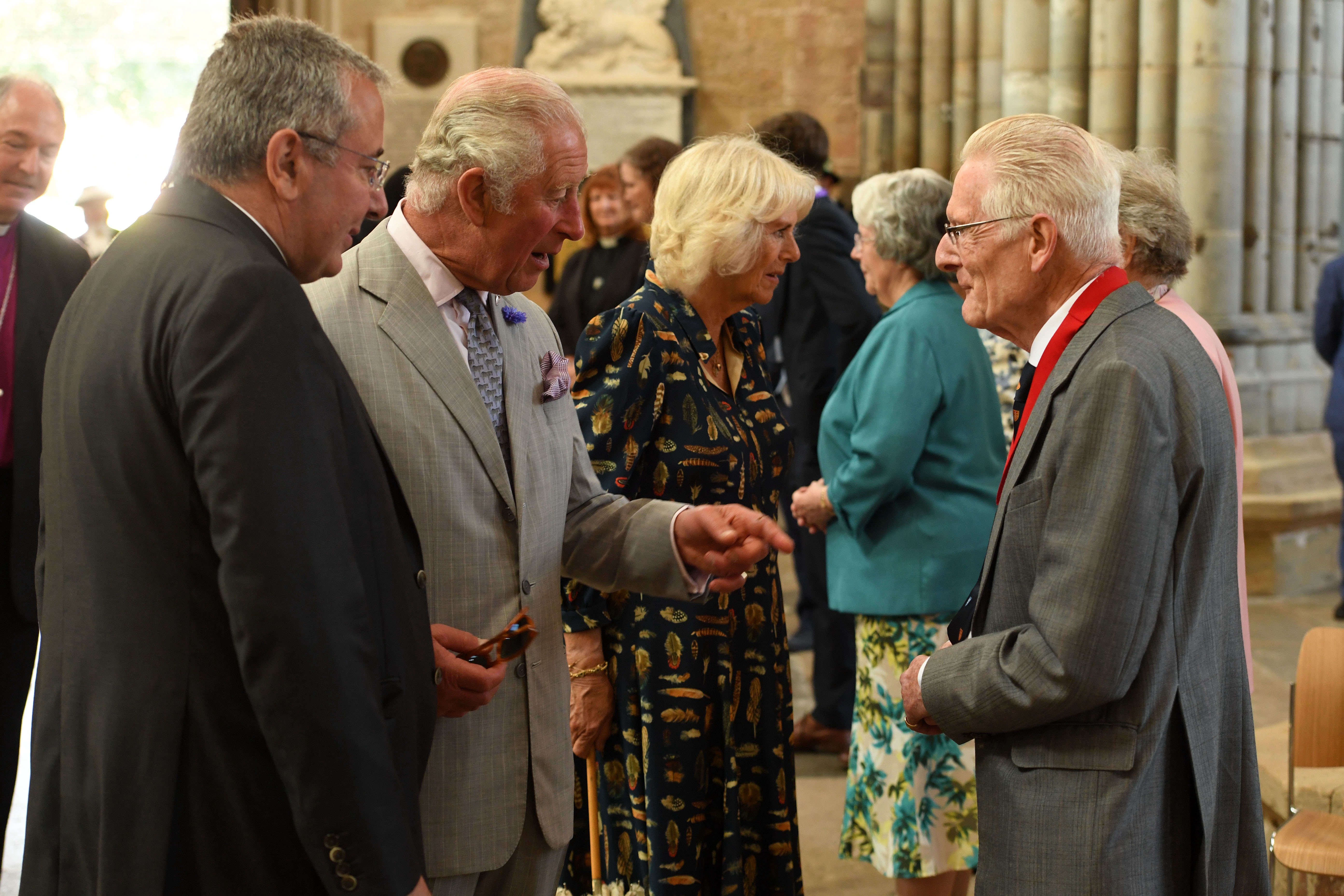 Duke and Duchess on Cornwall inside Exeter Cathedral (courtesy: Russell Sach)
They were blessed with sunshine
The Duke and Duchess of Cornwall visited Exeter Cathedral on Monday (19 July).
The visit was the first stop on their royal visit to Devon and Cornwall - and the first since the easing of coronavirus lockdown restrictions.
On arrival, they were greeted by her majesty's lord lieutenant for Devon, David Fursdon. They also met representatives from Devon Wildlife Trust, Parklife Heavitree, Exeter City Community Trust and the Royal Devon and Exeter NHS Trust.
Once inside, the royal couple viewed a collection of the cathedrals historic treasures - including the Exeter Book which is thought to be the world's oldest surviving book on English literature.
The choir of Exeter Cathedral accompanied the royals with music throughout their visit and also formed part of the guard of honour as their royal highnesses left.