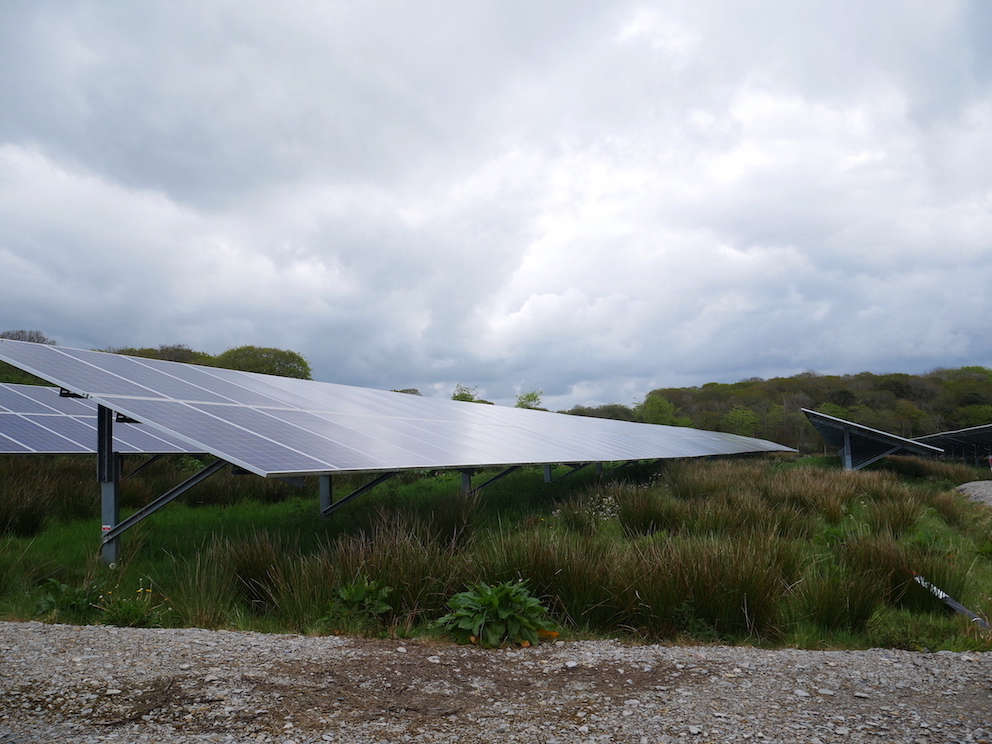 (Courtesy, Sharon Goble, Devon CPRE)
They opposed a 174-acre solar farm plan
Devon CPRE objects to 'flawed proposals' for a 174-acre solar farm on sensitive lowland plains in East Devon.
The campaigning local environmental charity Devon CPRE has submitted a comprehensive 16-page objection to East Devon District Council, spelling out why a large solar development at Clyst Hydon should be refused (planning application 21-3120-MFUL). The charity's latest objection to a solar farm in open countryside comes just weeks after it launched a Crowdfunder campaign to fight such applications across Devon - donations to the growing 'battle chest' already total more than £7,500. www.crowdfunder.co.uk/devon-cpre
The Clyst Hydon proposal comes hot on the heels of an application for a 69-acre solar farm over five fields at Axminster (Beavor Grange Solar Farm, planning application 21/2992/MFUL). It's expected an application will soon be made for another large solar farm near Whimple (Horton Solar Farm).
In mid-December, Lightrock submitted plans for a 49MW solar power plant in open countryside next to Peradon Farm at Clyst Hydon. Devon CPRE says the scale of the solar array and its infrastructure would harm the landscape and environment for the whole of its 40-year lifespan, while also removing seventeen pasture and arable fields from food production.
In its detailed objection to EDDC, Devon CPRE says the Planning Statement and documents submitted in support of the application contain many unsubstantiated assertions and inconsistencies. For example, there's no evidence to support the claim that the solar farm would power approximately 15,000 homes and offset approximately 21,000 te of CO2 emissions per year, nor is there a proper ecological impact assessment.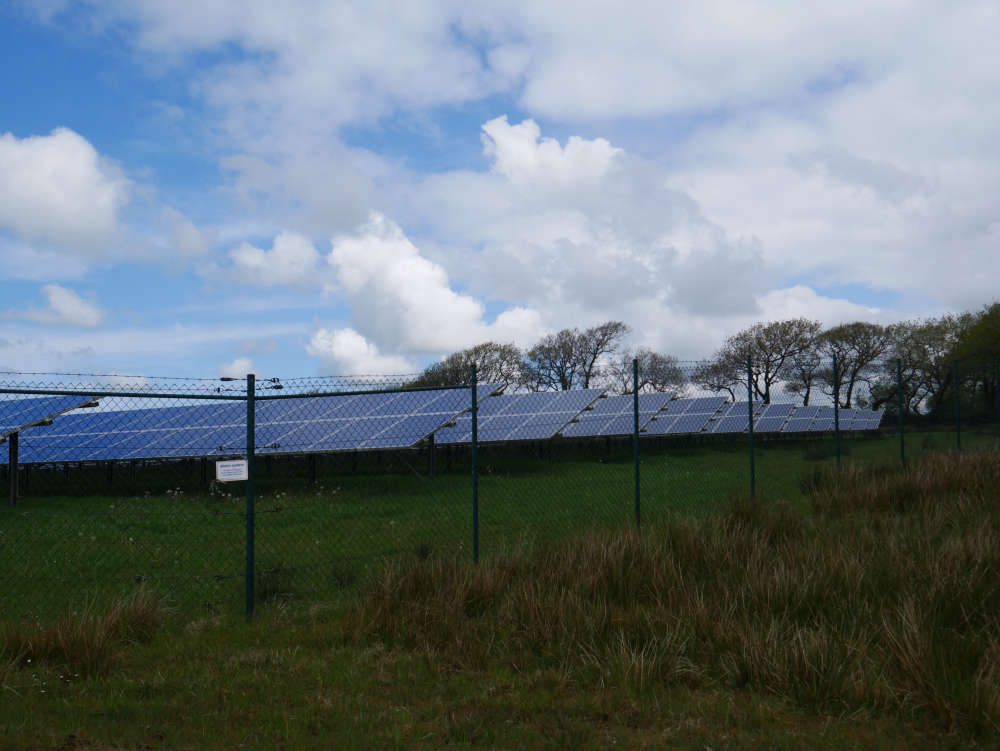 The proposed solar farm at Clyst Hydon would include:
● 76,032 solar panels - the total length of the arrays is about 43 km / 26 miles
● 21 inverters in large industrial containers
● 1 substation measuring 50m x 70m
● 12.2km / over 10 miles of two-metre-high security fencing
● more than 130 CCTV cameras
● about 3.7km / 2.3 miles of tracks made of nearly 4,000m3 of stone.
Devon CPRE energy spokesperson Dr Phillip Bratby says, "This proposal would result in the industrialisation of 174 acres of farmland extending about one mile from north to south and 1.3 miles from east to west. Robust information must be provided before such an important planning decision can be made, one that will affect the landscape and the environment for decades.
"The applicant has not calculated the CO2 emissions directly and indirectly produced by the solar farm (its carbon footprint). These include the CO2 emissions produced during the mining, processing, refining, manufacture and transport of all major components and the construction, maintenance, decommissioning and disposal of all components. All these factors must be calculated as part of a whole life carbon assessment."
Paytherden residents have set up a community campaign page, Paytherden Solar Grass Not Glass paytherden.co.uk
Devon CPRE Director Penny Mills says, "We are a small, independent charity fighting these solar farms application by application and they are coming thick and fast across the county. In East Devon alone, we are facing the prospect of three new ones - two currently in the pipeline at Clyst Hydon and Axminster - and one expected to be submitted soon near Whimple. Across the whole of Devon we are losing thousands of acres of farmland that we need for food production, a far better use of our land in this country than inefficient solar panels. We have to act now, before it's too late.
If you support the cause, please become a member or donate to their Crowdfunder:
www.crowdfunder.co.uk/devon-cpre