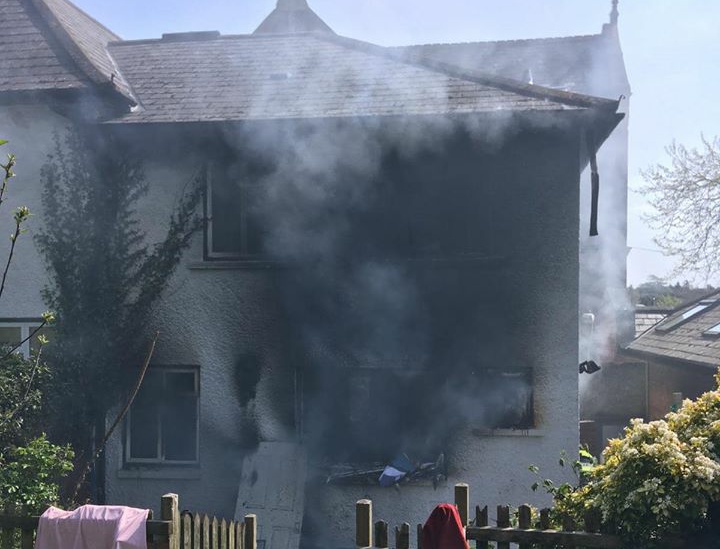 Property is completely fire damaged (courtesy: Danes Castle Fire Station/Facebook)
Luckily, no one was inside at the time
Police say they're treating a major house fire in Exeter as arson.
The blaze broke out in Preston Street, between Fore Street and Western Way, just before midday on Bank Holiday Monday.
It happened at around 11.30pm at a house on Preston Street, and completely gutted the downstairs. Luckily, no one was inside at the time.
Many nearby residents called the fire service to alert them, initially leading to one fire engine from Middlemoor and another from Danes Castle in the city centre to head to the scene.
Another two fire crews were called upon almost immediately, one from Topsham and the second also from Danes Castle.
Green Watch at Danes Castle reports on Facebook: "Thick black smoke was in the area and as crews arrived, flames were issuing out of the front and back ground floor windows. The property was 100% damaged by heat and smoke but thankfully, no casualties. Smoke alarms were present at this property but we would still like to remind you of how important they are. Please check that yours are working today!"
Everyone in the house was accounted for and clear of the building.
Any witnesses, or anyone who has any information about the incident, are asked to contact police via email 101@dc.police.uk or on 101, and quote crime number CR/029641/20.