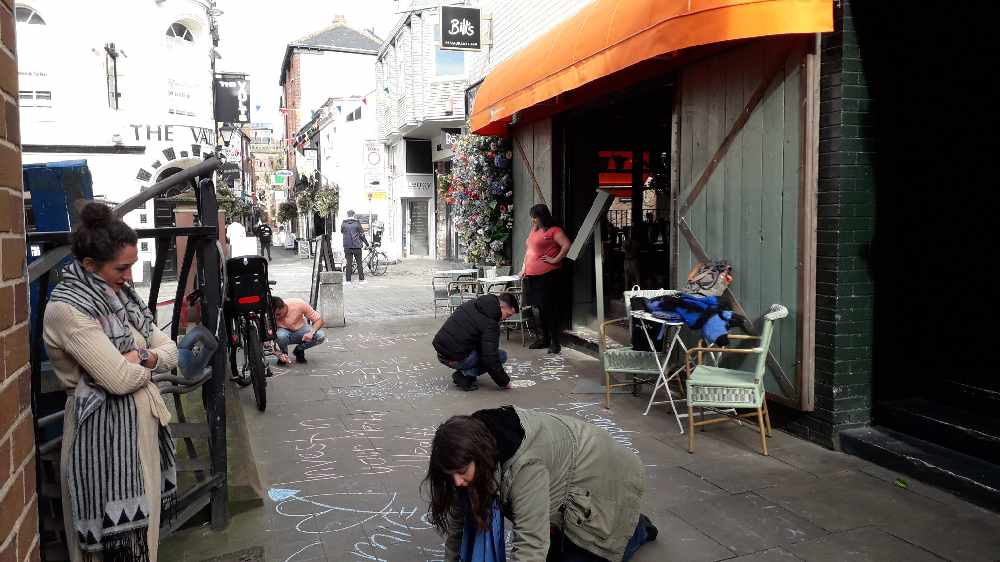 Image: Mantis, Gandy Street
This year the aim is around suicide prevention
To mark World Mental Health Day, people in Exeter are being invited to chalk their messages of hope and inspiration throughout the day [10 October].
Organisations taking part include the University of Exeter and The Samaritans, as well as a host of community groups and a few surprise guests.
This year the aim is to raise awareness of suicide prevention.
More than 6-and-a-half thousand people took their own life in the UK last year, which is a 12 percent rise on 2017.
Karime Hassan, the Chief Executive of Exeter City Council, said: Increasingly it's a problem that's given rise to lots of issues for us. We need to talk about it."
The Samaritans can be contacted anytime on 116 123.