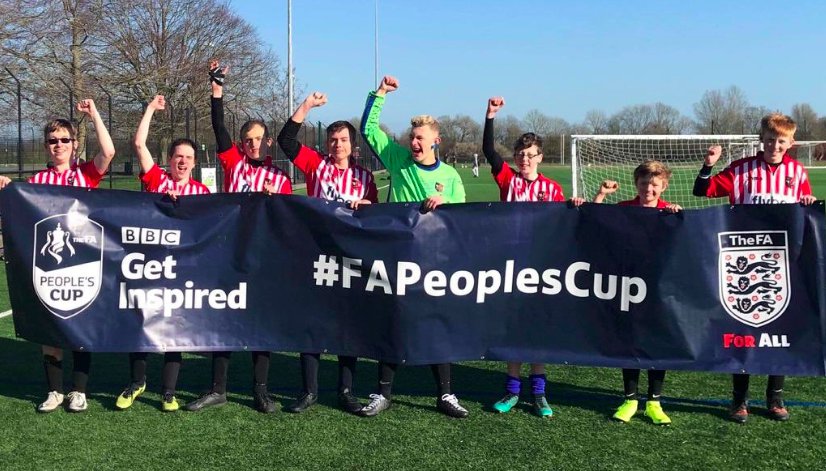 Hands in the air if you're heading into the FA People's Cup final
They'll compete in the FA People's Cup grand finale held at St Georges Park next month
Yesterday (24th March 2019), Exeter City Community Trust's deaf youth football team confirmed their place in the FA People's Cup final.
City's successful team (Aiden Ford, James Molloy, Matthew McCauley, Ryan Bewes, Alex Loveridge and Tom Bowden) booked themselves a place at England's finest training facility, St Georges Park, having stormed through the regional finals held at Strode College.
The national competition, England's largest and most inclusive small-sided event, saw more than 27,000 participants take part this year.
"We're extremely proud of the teams achievements reaching the finals of a national football competition," said Exeter City Community Trust's disability officer Will Allan.
"The players have shown real character qualifying through tough local and regional rounds against strong opposition. The players can't wait to step out at St Georges Park, the home of England's national teams, representing Exeter City."
To find out more about the competition, or to get involved, click the following link: http://www.thefa.com/competitions/the-fa-peoples-cup