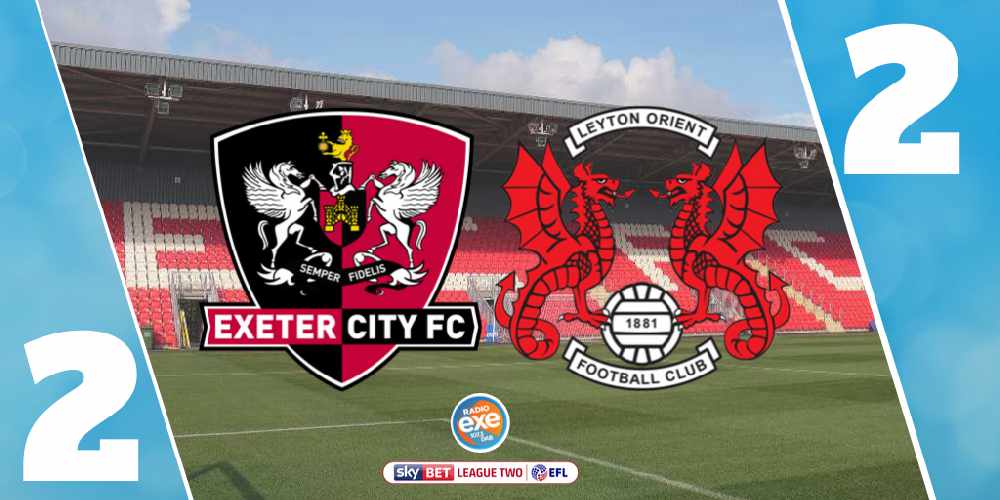 Nicky Law's late penalty kick keeps City's unbeaten streak alive
Exeter City welcomed Leyton Orient to St James Park on a glorious early autumn day, hoping to retain their place at the top of the league after an impressive unbeaten start to their season.
City started well, with the impressive Randell Williams thunder bolt shot being well saved in the 5thminute by the Leyton Orient keeper Brill.
The Grecians showed why they are top of the table, with their dominance in both possession and territory continuing throughout the half and a goal looked completely inevitable. Nicky Law thought he had opened the scoring for City in the 30thminute when his shot found its way into the net, however the referee ruled it out, due to an earlier handball, much to the frustration of both Law and the City supporters.
It wasn't long before the Grecians had their goal however, when in the 41stminute after a good lay off from the Williams, Pierce Sweeney's shot found its way into the bottom left corner to give Exeter City a deserved 1-0 lead. The lead was not long lasting however, as just before half time Lee Angol completely against the run of play levelled for the East Londoner's, after he slipped through the City defence virtually unopposed, with his shot trickling underneath Grecians keeper Lewis Ward.
Despite their first half dominance, City found themselves behind for the first time in the 53rdminute, when Orient's Louis Dennis cut in beautifully from the left and his shot took a deflectionfrom Aaron martin and found its way into the bottom right corner to give Leyton Orient a shock surprising 2-1 lead.
Tempers began to flare in the September heat, with a number of late challenges from the visiting team leading to the referee's whistle becoming a constant feature, and 6 yellow cards being handed out to Orient players, which led to an increasingly stop start game.
The City supporters tried to lift their team and play increasingly became entrenched in Orient's half, however despite Bowman twice going close with both head and foot, the Orient defence held firm until the 92ndminute, when Grecians substitute Ben Seymour turned beautifully inside the box and was then clipped from behind by the Orient defender, leaving the referee with no choice but to point to the spot. Nicky Law made no mistake from the spot thumping the ball into the left-hand corner.
The Grecians late equaliser means they retain both their unbeaten start to the season, as well as their spot at the top of League 2 after a hard fought 2-2 draw.
Exeter City are next back in action at home on Tuesday night when they face Port Vale.
Attendance: 4,933