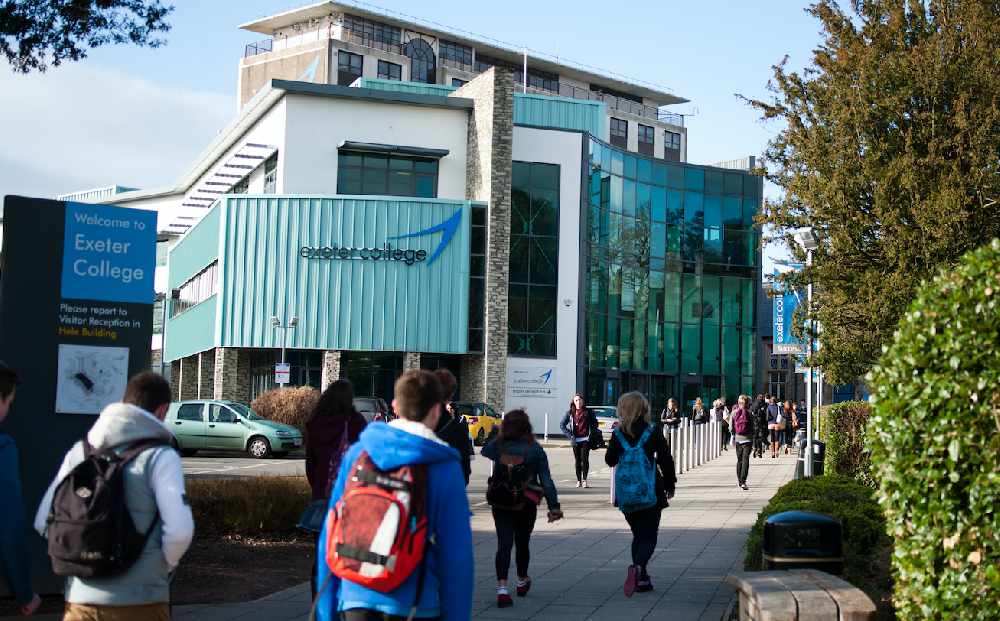 Collaboration with Exeter University
Exeter College apprentices studying data science will be able to get a university degree in a course starting this September.
The degree, awarded by Exeter University, will cover statistics, databases, big data, data visualisation and machine learning. It's said to be suitable for apprentices working for companies in sectors such as health, marketing, tourism and manufacturing.
Apprentices currently studying Exeter College's Level 4 data analyst apprenticeship will be able to progress onto the new Level 6 course, but new apprentices could start at that level too, provided they're suitably qualified. They will then be able to move onto the University of Exeter's Level 7 research science / MSc data science (Professional) degree.
Janice Kay, provost of the University of Exeter said: "The educational journey is best viewed as a pathway from school through to further education and university, and this is what our partnership with Exeter College lays the foundations for."
Mike Blakeley, director of apprenticeships and employer engagement at Exeter College said: "This new programme clearly allows those with the ambition to progress seamlessly from level 4 to a level 7 qualification whilst gaining valuable workplace skills throughout. This pathway would have been unachievable anywhere until a few years ago and I'm delighted, like with so many initiatives linked to apprenticeships, the city of Exeter and its partnerships are leading the way for businesses and employees alike."
The collaboration between the University of Exeter and the Exeter College has come about through the South West Institute of Technology (SWIoT) partnership, which has provided a forum to examine progression pathways and create new opportunities for curriculum development.
SWIoT is a government-funded initiative, set up to provide learners with access to the latest industry skills and technical knowledge, through a series of new state-of-the-art facilities being built across the region. This will enable the south west to be one of the world's leading regions for digital, engineering and manufacturing technologies. SWIoT is part of a national network of Institute of Technologies.
Steve Mariadas, chief executive of SWIoT, said: "The collaboration between Exeter College, the University of Exeter and dozens of regional employers is a fantastic example of how our regional partnerships can deliver the technical skills we need in the south west. It's an achievement that will undoubtedly be used as an example across the country."