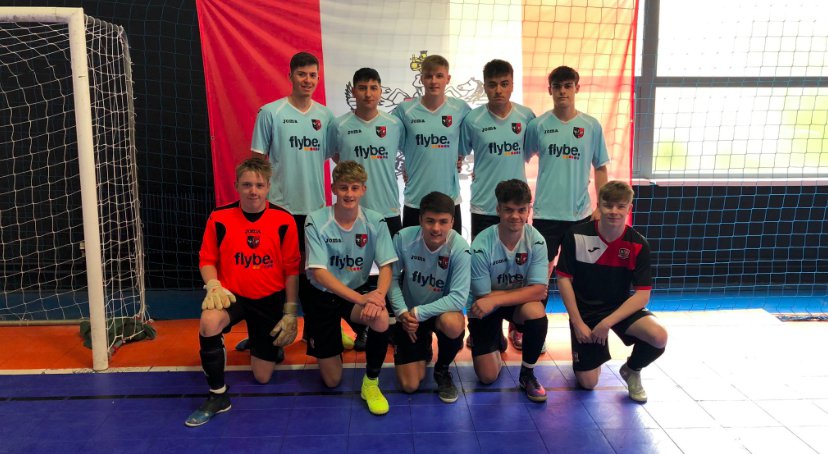 Photo: Exeter CITY Community Trust
The youngsters beat Cardiff 5-1 in the final
Exeter CITY Community Trust's futsal team (C team), all aged between 16-19, were crowned national champions earlier this afternoon.
In the group stages a 3-1 win against Rotherham, 2-1 win against Fleetwood and 7-2 win against Exeter City's D team was enough to finish top of the table and secure a semi-final.

In the semi's, City beat Scunthrope 3-1 with an impressive display to reach the final.
Despite the nerves, Exeter kept calm and slotted away five goals to ease past Cardiff and lift the trophy.
NATIONAL CHAMPIONS 5-1 ⚽️⚽️⚽️⚽️⚽️ @ExeterCCT @EFLTrust What an achievement 🏆 pic.twitter.com/D6kwHf4Wgd

— ECFC CCT FUTSAL (@EcfcFutsal) May 7, 2019

EFL Trust Futsal gives 16-19 year olds the opportunity to represent their club and play against other EFL and Premier League Clubs in an exclusive high quality futsal competition, alongside continuing their education and learning skills that can open up a route into University or Employment.
Competing Clubs aim to introduce, develop and re-engage young people into a sport and programme driven by their community values.
For more information, or to get involved, visit exetercitycommunitytrust.co.uk