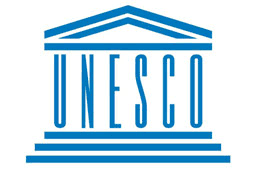 Devon's capital becomes Unesco city for literature
Read on! Exeter is a globally recognised city for literature.
It's the only British location to feature on a new list of 66 cities published by the United Nations Educational, Scientific and Cultural Organisation, or Unesco. Whilst you might think of Afyonkarahisar in Turkey for its gastronomy, as Unesco has, Bankok for design, or Lliria in Spain for music, it's to Exeter one must turn for a good page-turner.
True, a number of other cities across the globe have bagged the literature award too. Head to Leeuwarden for the Dutch winner, or Lahore in Pakistan or Kuhmo in Finland. Cities in China, Ukraine, Poland, Iraq and the Republic of Korea (they're the good guys, not the one run by the chap in grey with the binoculars) are also on the book list.
It's understood that Exeter City Council applied to Unesco, presumably making a well-written submission. They'll be commenting later. In the meantime, Unesco director general Audrey Azoulay comments: "All over the world, these cities, each in its say, make culture the pillar, not an accessory of their strategy. It favours political and social innovation and is particularly important for the young generations."
This launches Exeter as an international home for writers and celebrates a city of readers.
Crucial is how reading, stories and activities around storytelling can have an impact upon wellbeing. @BBCSpotlight @radioexe @DevonLiveNews @GrowExeter @ExeterLiving @ExeterLifeMag

— Jon-Paul Hedge (@jphedge) October 31, 2019