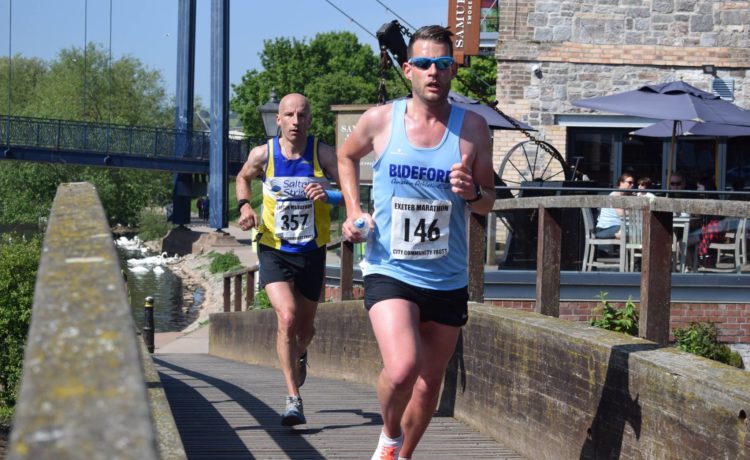 The 2019 event will now be called the Exeter Live Better Marathon
Exeter CITY Community Trust, organisers of the run, has announced two prestigious partnerships for its May event.
Exeter Live Better and Tozers Solicitors have pledged their support and sponsorship to the race, which is the city's only marathon. The event, which takes place on May 19, will now be known as the Exeter Live Better Marathon, sponsored by Tozers.
It is the fourth year the marathon has been organised by CITY Community Trust - the area's leading health and wellbeing charity.
Jamie Vittles, head of community at CITY Community Trust, said: "We are delighted to welcome Exeter Live Better and Tozers on board as our marathon sponsors. Through this collaboration with Exeter Live Better we are celebrating everything that is great about the city and promoting the important work that is going on, particularly around health and wellbeing. We are also very grateful to Tozers for their support and look forward to working with them to develop our partnership."
Catherine Hill, of Exeter City Council's Exeter Live Better, added: "Exeter Live Better has been created to provide information for people who want to find out more about what Exeter has to offer. To have this fantastic event named the Exeter Live Better Marathon helps us to raise the profile and importantly aligns us with an event which brings many people to our city."
Earlier this month, a record number of people took part in City Community Trust's half marathon. Watch all the highlights below: