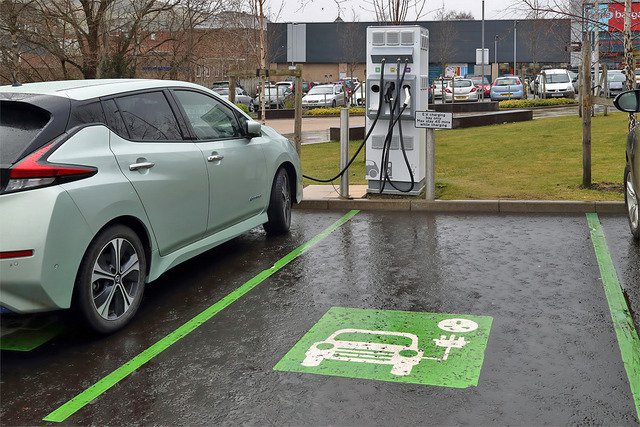 Enough to power a small town
Eighty new rapid charging points for electric vehicles have opened at Exeter Services.
Western Power has installed what it calls 'Take Charge' technology which aims to make rapid charging at motorway service stations easier.

Its £1million project has a capacity for 12,000kW - the equivalent of powering 10,000 homes or a small town.
Without the compact new technology, which is the size of just two shipping containers, the motorway service network would need electricity substations to power the 80 chargers of 150kW each.

The system is on a six-month trial. If successful, they want to extend it to other motorway service stations.
Western Power's systems development manager Paul Jewell said: "Government and industry have long identified the importance of making widespread rapid charging available at service stations. If we are to encourage the take up of EVs, we need to make charging in all scenarios easier and quicker.

"However, in order to have the number of rapid chargers required to meet the increased demand over the next decade, motorway service stations will require the electrical capacity of a small town. Providing this capacity through existing technology and infrastructure can be disruptive and expensive.

"Ultimately it is our hope that this project will ensure that EV drivers on journeys of all lengths are never far away from a rapid charger and that service stations have the capacity required to meet expected demand."