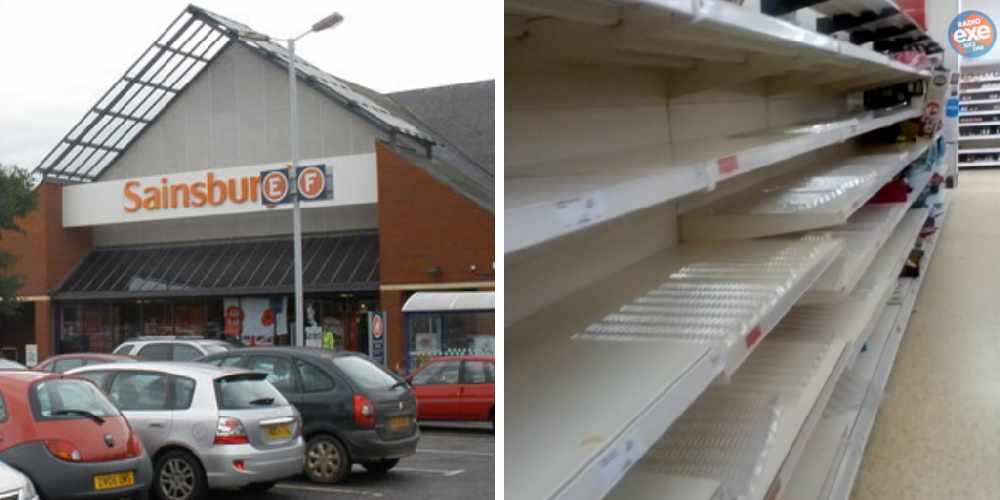 Video (Keith Manning)
Sainsbury's is trying to stop people stock piling
Today (Wednesday 18th March), Sainsbury's released a statement enforcing new laws following the recent surge of panic buyers across the country.
From tomorrow, customers will only be able to buy a maximum of three grocery products and a maximum of two of the most popular products - such as toilet paper, hand wash and milk.
Sainsbury's will also close their cafes, meat and fish counters to free up warehouse and lorry capacity for products that customers really need. It will also free up time for colleagues to focus on keeping the shelves stocked.
For the first hour of trading on Thursdays, Sainsbury's stores will only be open to customers over 70 and those with a disability.
Tesco is closing its 24-hour stores overnight to allow time to restock them.
From today, ASDA will only allow customers to buy 3 of any item.