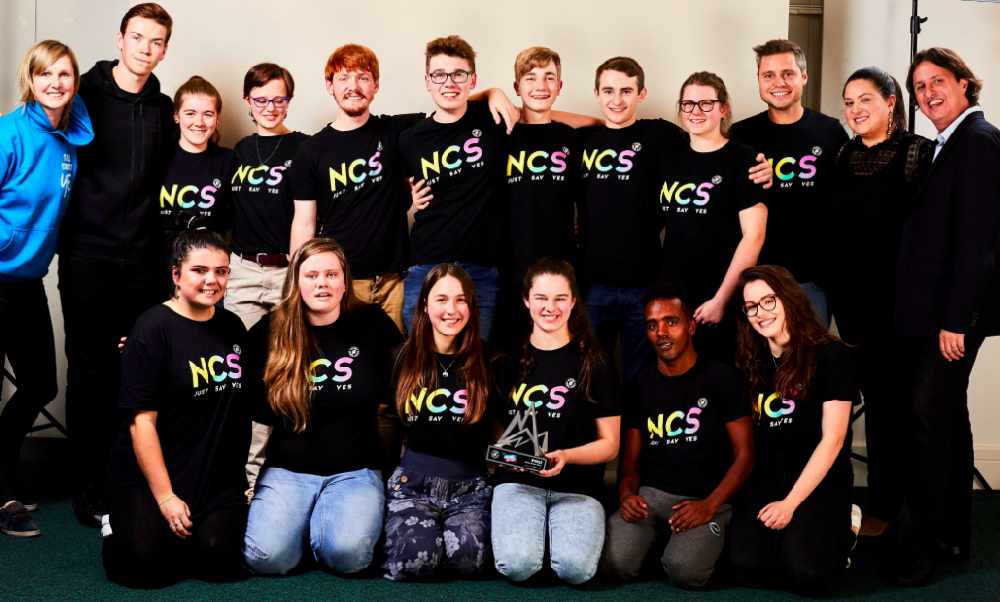 Exeter NCS team collect their accolade in London
NCS graduates create nationwide food bank campaign
A group of Exeter teenagers hit nationals headlines today thanks to an innovative scheme to drive foodbank donations.
The youngsters came up with the simple, yet genius, idea when they were taking part in the National Citizen Service (NCS) which is delivered Exeter's leading health and well being charity Exeter CITY Community Trust.
From Friday, customers visiting more than 1,400 branches of Saninsbury's will be urged to include priority items such as tinned fish, meat and vegetables, longlife fruit juice and dried or UHT milk in their shop, for donation after checkout.
NCS graduate, Holly Manning, 17, from Exeter, said: "After talking to the manager of our local food bank it was clear that shoppers were being reminded too late about donating, with food bank collection points usually being placed at the exit of the store. We also learnt that people were regularly donating similar items, making it difficult for them to get the quantity and variety that they needed to serve the needs of their beneficiaries.

"Once we had developed an idea we were confident would help, we set about pitching it to various local retailers. After being turned away by a few we popped into Sainsbury's and spoke to the store manager who, to our delight, agreed to trial the initiative."