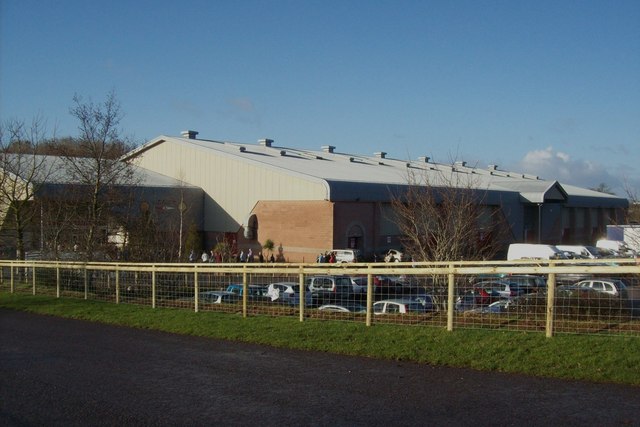 Westpoint to become Nightingale (courtesy: Liz Moon)
200 beds for Westpoint Arena
On the day that the number of people with Covid-19 in Devon surpassed 500, it's been announced that a 200-bed field hospital is to be constructed at Westpoint.
The NHS facility is expected to open at the end of this month or at the beginning of May. Westpoint is usually readying itself for the Devon County Show at this time of year, The crisis has put paid to all such plans. And with coronavirus spreading, on the day that the global death toll surpassed 100,000 victims and the UK's second Nightingale hospital opened in Birmingham, the government announced two more: Exeter and Sunderland.
As a largely rural area, the south west has been spared the major brunt of the virus's spread, although it is expected the region's peak will be several weeks behind the national rate.
A statement from the NHS on Good Friday said: "These measures mean that capacity still exists in hospitals to care for patients with coronavirus, as well as other patients who may need urgent and emergency treatment, with the Nightingales standing ready if local services need them beyond that.
NHS Nightingale Exeter will be constructed jointly by the NHS, the armed services and contractors. Once open, it will draw on existing NHS staff, as well as returning NHS employees and new people just out of medical training.
East Devon MP Simon Jupp said: "I warmly welcome plans for the new NHS Nightingale Hospital Exeter based at Westpoint in East Devon. The extra 200 beds will ensure our superb local NHS is as prepared as possible to beat the virus. Opening in early May, the new Nightingale Hospital Exeter builds on existing plans to increase critical care capacity in hospitals across Devon. We must all play our part by staying at home to protect the NHS and save lives."