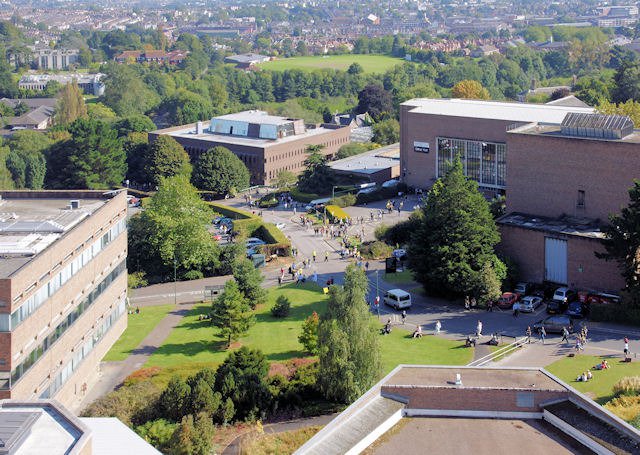 It's out of 1,300 universities
The University of Exeter has broken into the top 150 of an important international ranking that compares 1,300 universities.
The QS World University Rankings assess higher education providers around the world. They listed Exeter at 149 in their 2022 table (they're ahead of themselves in this respect). It's a rise of 15 places compared to last year.
Exeter's rank improved in four of the six indicators – academic reputation, citations per faculty, international faculty and international students. Three of the indicators were also ranked in the top 150 - Employer reputation (138th), International Faculty (144th) and International Students (145th).
Professor Lisa Roberts, vice chancellor of the University of Exeter said: "This achievement reflects the university's position as a world-leading university for employer reputation, high-quality research and outstanding education for students across the globe. It highlights not only the quality of the ground-breaking research we are carrying out to solve some of the world's greatest challenges, but also how we are preparing the next generation of graduates for their futures."
The QS rankings are the largest and most extensive international league table, providing authoritative comparative analysis on the performance of the world's top 1300 universities from 97 countries. The results account for the distribution and performance of 14.7 million academic papers published between 2015 and 2019, and the 96 million citations received by those papers.
Earlier this year, Exeter's subjects from across disciplines were also recognised as being amongst the best in the world, with 16 subjects positioned in top 100 – with six in the top 50 – in the QS World University Subject Rankings.
Mining engineering rose into the top 10, ranked 8th this year, sports-related subjects (13th) retains its place in the top 20, while geography rose six places to 15th. Environmental sciences (43rd), history (46th) and geophysics (47th) all feature in the elite top 50 grouping.
More information about the ranking is at: www.TopUniversities.com.