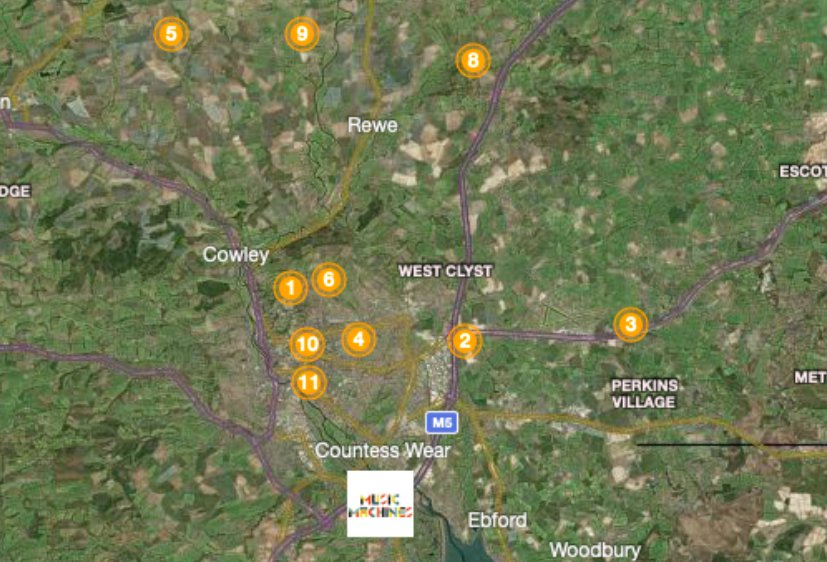 To listen, go to: simonbelshaw.co.uk/covid_soundmap.html 
Listen to the birds!
Here's something to soothe at such a stressful time in history. An Exeter man has created a covid 'soundmap' - recordings of how parts of the city sound during lockdown.
When composer and technologist Simon Belshaw took his daily exercise, he took the opportunity to pause and listen to the sounds around him.
He says: "The environmental sound where I live in Newtown, Exeter changed dramatically when the lockdown began and I felt it was important to document this in some way. I also found that there was a scientific project called Silent Cities that was analysing the sound of many different cities around the world and I became part of that project too.
"I have noticed in all areas how strong the birdsong is; again, where I live the seagulls seem to have disappeared and the blackbirds are thriving! It is also evident from all areas how little human noise there is and how different that is from normal. I made a recording close to the airport and that was very quiet; totally different from how it would have sounded a few months ago. In the recording I made in Starcross I was fortunate to record a conversation between two people on opposite sides of the road, again a very different experience from the one I would have had a few months ago.
"There are a couple of things that I hope people will get from this. One is that the recordings themselves are quite soothing to listen to, it is a way to relax and hear the sounds of nature. The second thing is that it remains a record of a unique period of our time; I think it will be interesting to make further recordings in six months and a year's time to hear how it has all changed."
All the recordings were made in line with government advice on 'Staying safe outside your home' and 'Staying at home and away from others'. The online soundmap is here: simonbelshaw.co.uk/covid_soundmap.html Click on a location to enjoy the sounds.