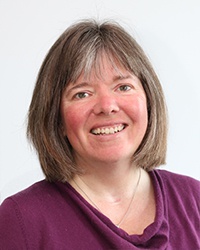 It's to pay for homelessness
Four Exeter City councillors want car park charges to be extended so that anyone using leisure centre or public open space car parks will have to stump up more cash.
The single Green, two Lib Dems and one independent who call themselves the Progressive Group want to raise money that will be 'earmarked' to help get homeless people off the streets. They've put forward two amendments to the council's emergency budget that will be debated on Tuesday.
Seven council car parks will need to be resurfaced at a cost of about £50,000 to achieve the Progressive's aims, but they believe it will more than pay for itself, even though they expect fewer people to want to drive. They expect the charge to be modest.
Green councillor Diana Moore said: "A small hourly charge will ensure the council is able to generate additional funds needed to help protect housing and homelessness services. This is small change to most who drive cars but will ensure big changes to the lives of those who are homeless or sleeping rough."
She says it's up to the council's leaders to decide what the charge should be, but based on £1 an hour - which is less than most Exeter car parks currently charge - the open spaces would generate £20,000 a year and possibly much more.
"Although small, all parking charges inevitably encourage people to think about making journeys by active travel instead of by car. This policy therefore has the potential to support other important council priorities such as working towards a net zero carbon Exeter by 2030, the Sports England pilot aimed at boosting activity levels across the city and addressing Exeter's poor air quality. It's a proposal that will secure funds for some of the most vulnerable and needy in our community whilst encouraging active travel and helping address the climate emergency and Exeter's toxic air."
The Progressive group will also propose that any financial assistance from the government to compensate for loss of income be allocated to restore some of the proposed £5.8 million in council cuts proposed over the next three years. They also want to see a £1 million fund being held back by the council to be used specifically to reduce the impact of budget cuts or covid-19 and not used to fund the development of new projects.
Liberal Democrat councillor Kevin Mitchell, who leads the gang of four, concluded: "We are attempting to be constructive and I hope the administration will take these two amendments in the spirit in which they have been submitted and incorporate them into the recommendation."