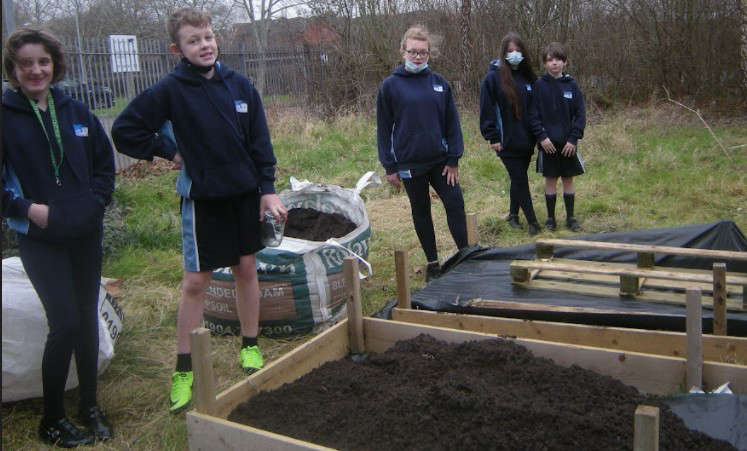 Plotting pupils at St James School, Exeter (courtesy; Emily Grey)
Kickboxing, frisbee and gardening offered
Pupils at an Exeter secondary school have had one day a week of school day extended so they can spend an hour and a half getting fitter. more creative or serve the community.
St James School, part of the Ted Wragg Trust, now keeps children in school until 4.45 p.m. on Wednesdays - but they're not all at their desks.
Instead, in an Exeter City Council scheme funded by Sport England called Live and Move, 45 health and fitness activities are offered.
Golf, yoga, creative writing and ultimate frisbee are on the list.
Assistant head Steve Brown, "We have seen some incredible results for our students through the enrichment activities.
"In the future we would like to develop the programme further and promote the projects in the local community, helping us to strengthen our local links and create more opportunities for school and community working."
Every term, children choose activities from three categories; active, creative, skills and service.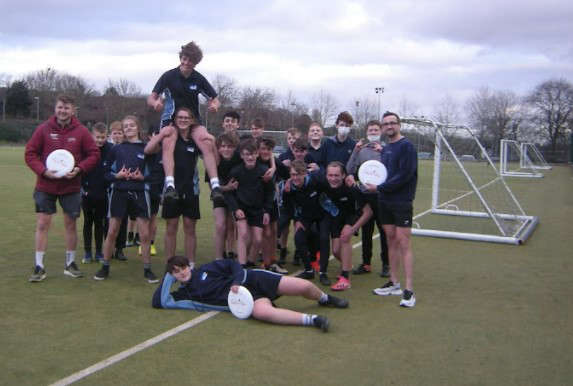 Ultimate frisbee is just one of 45 activities offered by Live and Move (image courtesy: Emily Grey)
The Live and Move funding has enabled the school to buy in local expertise and equipment, such as Momma Truckers who support skating, new cricket equipment, access to the gym and strength training and sessions with the local karate and kickboxing centres.
The school has also worked with Ride On, the Exeter-based cycling charity to support some of its most vulnerable students. The group gains confidence through fixing their own bikes and riding safely around the city.
With school funding and generosity from Saddles and Paddles on Exeter Quay there is now a fleet of eight bikes to enable students to have access to a bike, who otherwise would not.
Jon Bishop, head of engineering design and technology said: "This has been a really rewarding part of the initiative; one of our current group includes a refugee from Afghanistan who speaks very little English, but who has shown great interest in being in the workshop during which time teachers have been able to make a common connection.
"The bike maintenance and electives really help with students' confidence and attendance, but also provides an opportunity for those who don't have the money to do these activities."
The most confident students will be taken on as volunteers and will help students in the future, as well as staff.
Headteacher Lindsay Skinner, said: "Research has shown that the wellbeing of many students living in our catchment is worryingly below that of the national average.
"Many students were already disadvantaged, something which has only been exacerbated by the pandemic.
"As a school we are doing all we can to reduce this disadvantage and we are extremely grateful to those organisations who continue to support us."