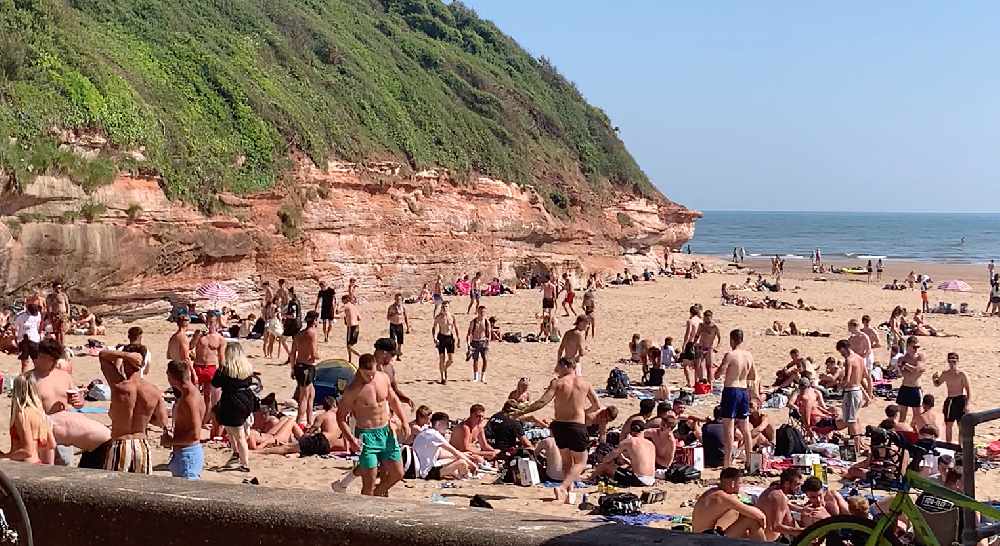 Two nicked after sunshine brawl
When high temperatures, lack of school or college and furloughed young people, combined with copious alcohol and a day at the beach, it was arguably never going to end well.
Police broke up fights on at least two occasions at the end of June. A 15-year-old Exeter boy faced a trip to the cells after being drunk and disorderly. And one young man ended up in hospital, the victim of a racially aggravated assault with a glass bottle.
Now Exmouth's neighbourhood police team say they've arrested two more teenagers after investigations into rowdy behaviour at Orcombe Point, at the east end of Exmouth Beach.. One 19-year-old's received a police caution for a public order offence. Another has been charged with the same offence and bailed to appear in front of magistrates at a later date.
Separately, a teenager in Exmouth, thought to be aged between 15 and 17, has tested positive for covid-19. The boy, who goes to Exmouth Community College, went to hospital for a non-related injury, where he undertook a routine test. Children and staff he came into contact with on two occasions at school in the past week have been informed.
Police are set for a New Years Eve situation as pubs open for the first time in more than three months on Saturday. The police and crime commissioner has given £3,000 to public bodies and charities that will improve safety at Orcombe Point and at each of 12 other Devon hotspots this weekend. The predicted poor weather may help the situation. The real trouble is expected to arise when the sun shines once more.