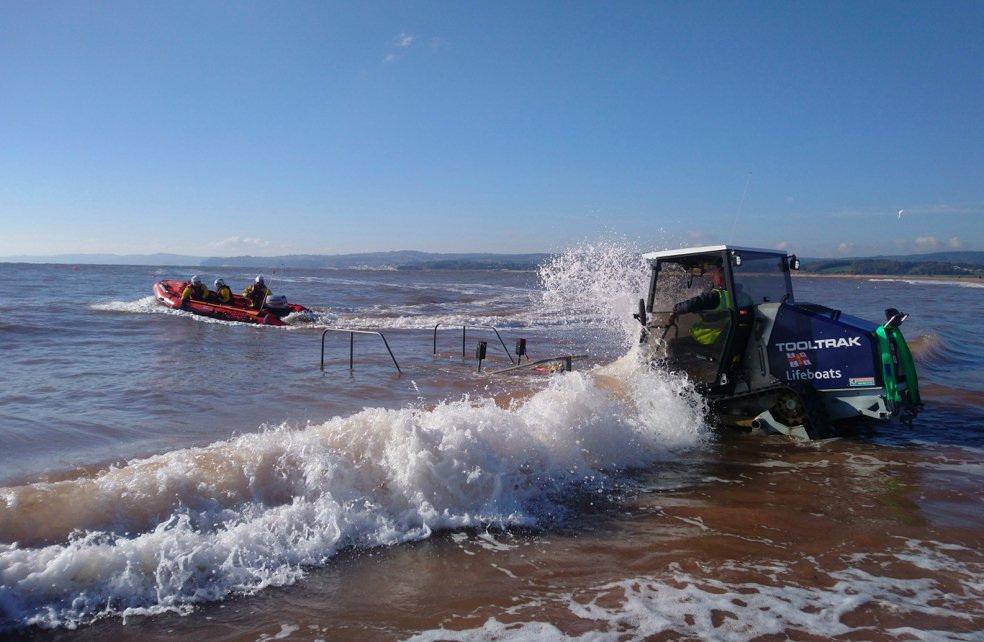 He lost an oar and couldn't make it back to shore safely
Two Exmouth lifeboats were deployed yesterday evening (Thursday 8th November 2018) following a call to the Coastguard from a man concerned for his welfare, in the river Exe.
The man had just rowed to his anchored houseboat, moored in the river Exe outside Cockwood harbour. He had lost an oar as he was getting on board in the dark and had no means to make it back to shore safely.
Conditions were deteriorating with a combination of high winds and high tide.
Coxswain, Steve Hockings-Thompson said: "They in turn took him to Starcross to safety where the casualty was met by Teignmouth Coastguard Rescue Team.
"We gave him safety advice as we noticed the casualty wasn't wearing a lifejacket. In all weathers, we would advise wearing lifejackets and carrying reliable means of communication, so we can find casualties quickly."