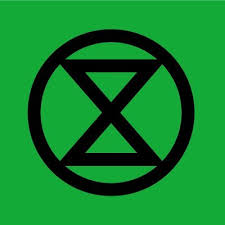 VIDEO: Paralympian cyclist to stand trial
A partially sighted, middle-aged former Paralympian from Exeter who's scared of heights has denied causing a public nuisance as part of climate change protests in London.
Two days after the stunt made national headlines, 55-year-old James Brown appeared at Westminster Magistrates Court, after having had his walking cane confiscated by police. On Thursday, he had recorded a short video from the top of a British Airways plane (see below) in which he says:"This is for my kids. This is for everyone's kids who face an horrendous future."
The former double gold medal Paralympian who lives in Magdalen Road and has competed for Britain, Ireland and Northern Ireland was applauded by a packed gallery at the end of his court hearing on Saturday.
Mr Brown is now on bail ahead of a trial at Southwark Crown Court in London next month. After a request from his solicitor, magistrates ordered police to return his cane.
WARNING: contains language some readers may find offensive