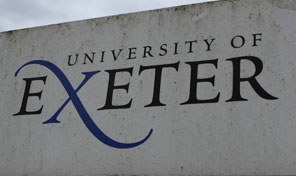 Exeter University's medical school has launched the world's first Masters programme to train doctors who'll be working in remote environments or disaster zones. It's been created in partnership with South Devon-based World Extreme Medicine.
The course is aimed at healthcare professionals who expect to work in very challenging conditions - up mountains, in deserts, in tropical or polar climates, or in the aftermath of a disaster or humanitarian crisis.
It'll train them to cope with tough terrain and limited clinical resources, and to look out for illneses not seen in day-to-day practice such as altitude sickness and frostbite.
The trainees will have to deal with realistic mocked-up rescue scenarios on moors and mountains in the UK.