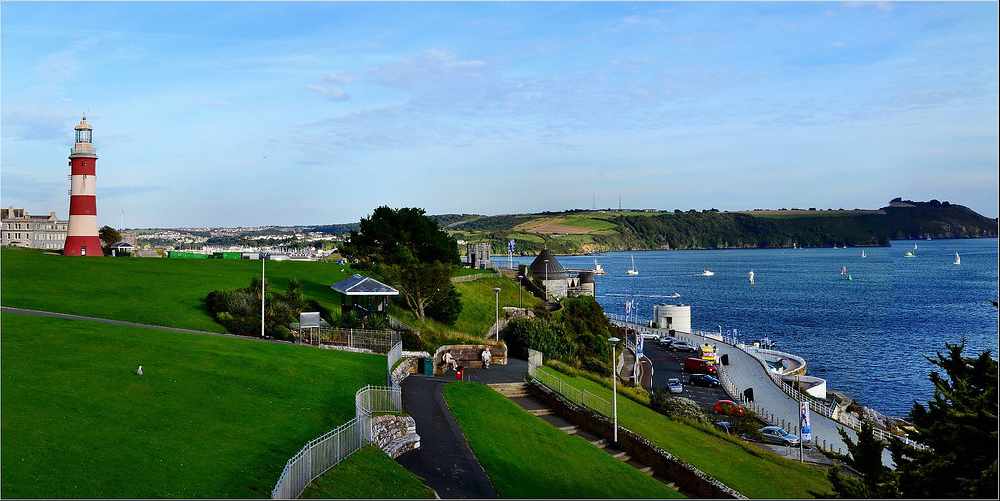 Plymouth Hoe (Robert Pittman/Creative Commons)
Hoe! Hoe! Hoe!
Facebook has apologised for flagging up a major Devon landmark as offensive and banning some users from making comments on the social media giant's pages.
Plymouth Hoe, overlooking the famous Sound from where Sir Francis Drake first saw the Spanish Armada, normally attracts compliments not criticism. For centuries the Citadel on the Hoe was a key point in England's defence.
But some Facebook users have been warned by the company that they risk causing offence if they refer to the Hoe.
The hoe, of course, is a term sometimes confused with an implement used in gardening or farming.
An administrator of one Facebook group has told their followers to spell the offending word out as H.O.E. to prevent being blocked. Some people have reported having their posts removed or being banned temporarily from adding comments on the site.
Facebook has apologised and says posts were removed in error.