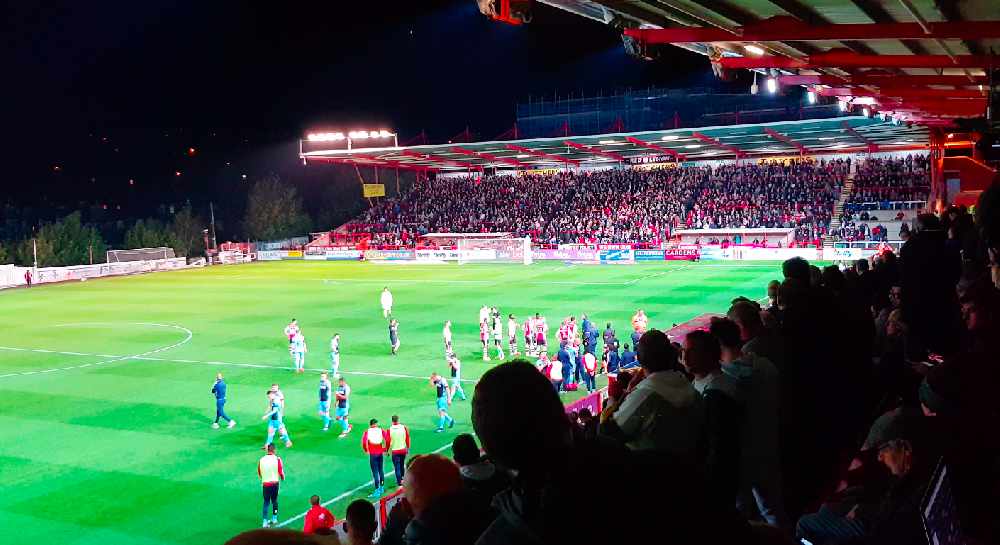 Exeter City's match was temporarily stopped whilst he received medial attention
Above: City manager Matt Taylor reacts to the situation.
As the referee stopped play between Exeter City and Stevenage last night, the fan was taken to hospital. The club have no further update on his condition.
Club statement: The thoughts of everyone at Exeter City continue to be with the fan who was taken ill at yesterday's game as well as his family.
The supporter, who suffered a cardiac arrest, was taken to hospital and we wish him a speedy recovery. However, we have no further update on his condition and we are respecting his and his family's privacy at this time.
The club would also like to praise the swift medical response to the incident. The emergency services reacted very quickly and did an excellent job, giving the supporter the very best possible care.
We are also aware of some complaints made by supporters about footage of the medical response being captured on our online coverage. These complaints have been passed onto the EFL, who are addressing the matter with their relevant providers.