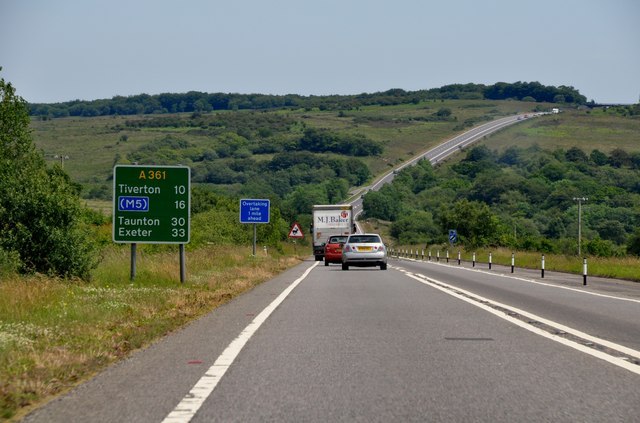 Increased capacity at Westleigh near Bideford
The first of a series of multi-million pound improvements to one of Devon's most dangerous main roads has opened.
The junction for Westleigh on the North Devon Link Road now has an additional lane westbound which increases capacity at the signalised junction during peak hours.
The road, the A361, is undergoing a £60 million upgrade. More than 30 people have died on the road since 2000, although the rate was higher in the road's early days in the 1980s because of the regular alternation of traffic flow in the middle lane of the three-lane highway
Other parts of the upgrade are still ongoing. Clearance is ongoing on areas to the east of Barnstaple to prepare it for work. This will see sections of the route modified to one lane in each direction with a dedicated, alternating lane for overtaking, as well as several other junction upgrades.
Work is expected to begin shortly at Buckleigh Road junction, which is being upgraded to a three-arm signalised junction.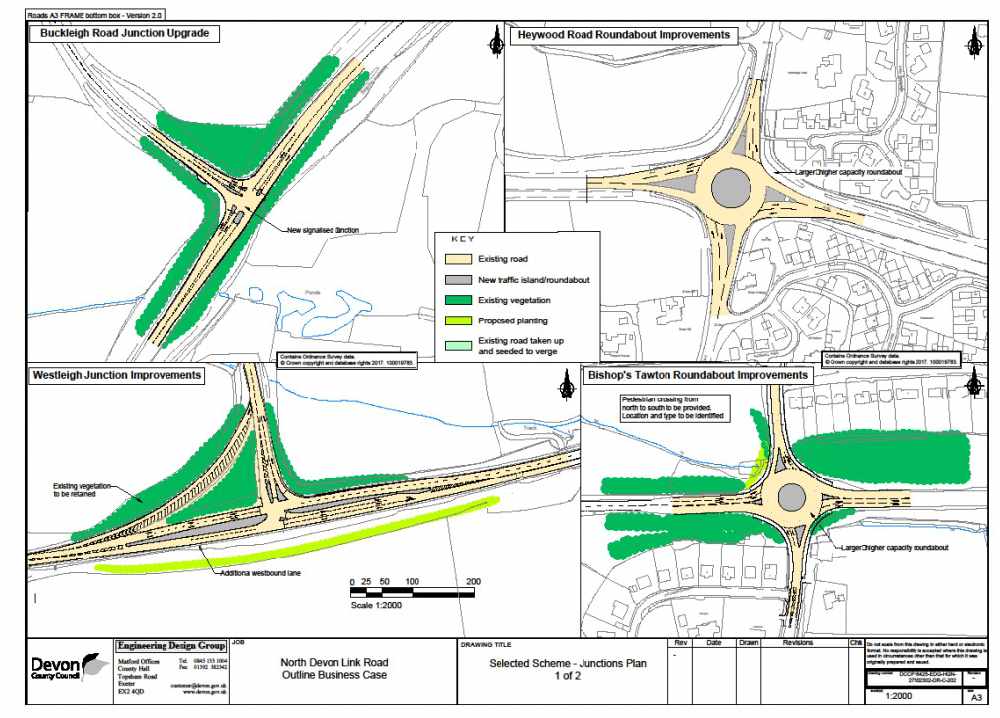 Councillor Andrea Davis, Devon County Council cabinet member for climate change, environment and transport, said: "Improvements to the link road can play a vital role in supporting the recovery and growth of our economy in northern Devon. The completion of Westleigh Junction is one of eight junctions being upgraded as part of this project, all of which will contribute to improving safety, easing congestion and improving journey times."
Councillor Dermot McGeough, county councillor for Northam, said: "I fully support the planned improvements to create a three lane signalised junction at Buckleigh Junction. There will unfortunately be some disruption while work is carried out and it will temporarily cause longer journey times, but it will be worth it in the long run. This is the kind of infrastructure our area needs to improve safety and reduce congestion, given it is the main artery to and from Cornwall."