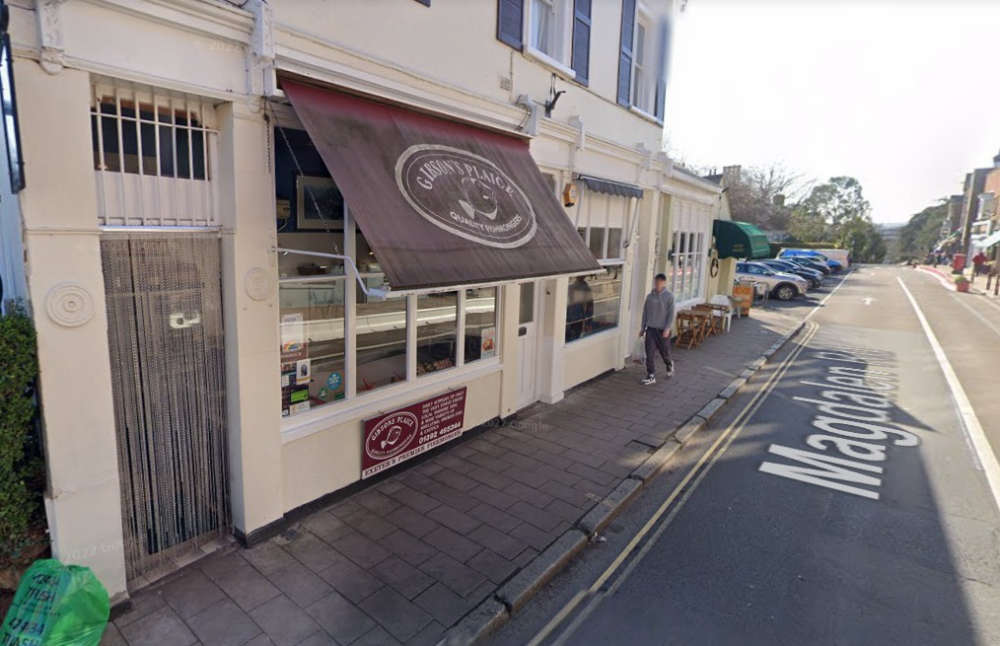 No plaice for two-way traffic on Magdalen Road (courtesy: Google Maps)
One-way system cut trade
A long-running Exeter fishmongers is closing at the end of August, citing Magdalen Road's one-way system as one reason.
Gibson's Plaice has been running in the heart of St Leonard's for 30 years, providing fresh fish to residents and catering outlets in the local area.
But in a notice posted on the store's window, it has announced "with great regret" that Friday 26 August will be its last day.
Thanking customers for their support over the years, it explained the closure is due to "a combination of rising costs/economic climate and the one-way system [on] Magdalen Road."
The road, renowned for its independent shops and restaurants, had a one-way system imposed in June 2020 – initially on a temporary basis – to support social distancing during covid and to encourage more cycling and walking.
Councillors recently voted to make the layout permanent following a public consultation. It found nearly 75 per cent of respondents agreed with reducing through-traffic, although only half of traders who responded backed the plans.
Neighbouring store Grocer on the Green tweeted it was "very sad to see that Gibson's Plaice Fishmongers have made a tough decision to close," adding: "We may agree to disagree on the road layout changes for the street but never good to see this sort of thing regardless of [what] the reasons might be."
In June, Devon County Council's director of climate change, environment and transport, Meg Booth, said in a report that the permanent one-way scheme would make Magdalen Road "a more attractive destination for shopping and dining, and [provide] additional space for community activities.