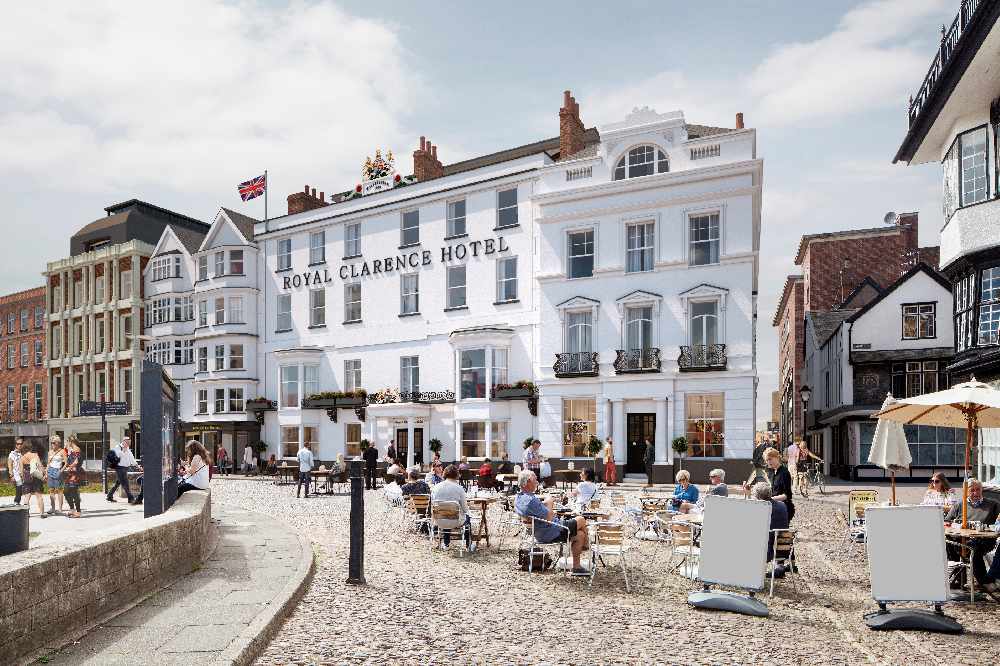 Consultation on plans
Five years after England's first hotel burned to the ground, a consultation begins into the proposals for 23 flats, a restaurant and bar that are planned as its replacement.
The Grade II-listed Royal Clarence was destroyed in November 2016 after a fire broke out in ceiling space in the building adjacent to the historic hotel.
Since then, the site facing Cathedral Green has been derelict.
The hotel's owners at the time, Brownsword, were unable to come up with a new plan that they believed would work as a business. It was subsequently sold to a company called South West Lifestyle Brands owned by Plymouth businessman James Brent.
On that company's behalf, property developer Akkeron Group is holding a public consultation of its plans to restore the building.
They say their proposals follow more than a year of detailed consultation with conservation architects, heritage consultants, Historic England and Exeter City Council.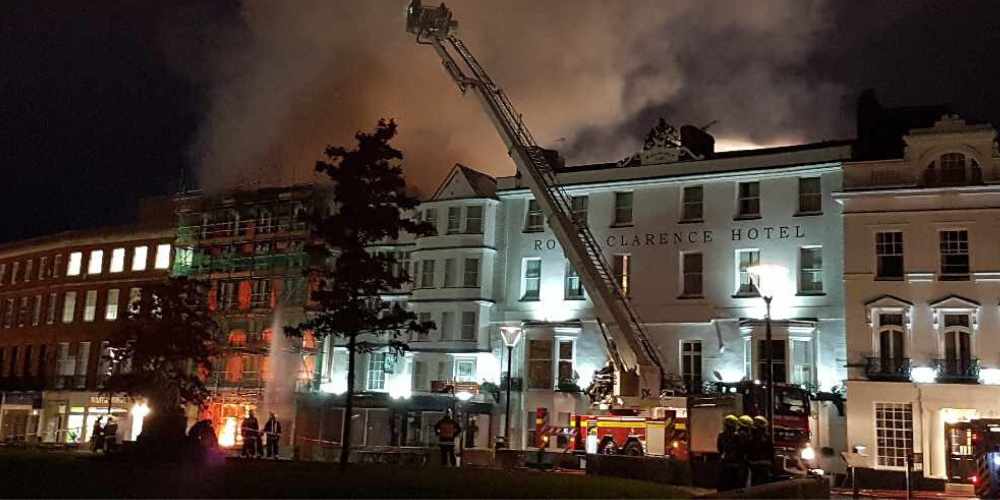 Fire destroyed the hotel in 2016
Their £17 million scheme proposes to restore the Royal Clarence's original façade and exterior, and they say they will retain as much of the building's history as possible.
A considerable amount of the property dated to the sixteenth century, but that was lost to the flames.
Instead of a hotel, the building will be replaced by 23 apartments. A restaurant, a bar to replace the Well House pub, and two function rooms will be open to the public on the ground floor.
A consultation runs until 22 December when feedback from local residents, businesses and community groups is being soughtbefore a full planning application and an application for listed building consent are submitted to Exeter City Council early next year.
"It is encouraging that the Clarence is finally, after five long years, on the road to development. We all agree this is a sensitive part of the city and I am looking forward to seeing the new plan in person in order to gauge what the new building would actually look like - hopefully the extra floor will not intrude unduly into the Close. But I welcome the retention of the original frontage and the showcasing of ancient features revealed by the fire.
Commenting on plans, historian Dr Todd Gray, from the University of Exeter, said: "The indications of a late medieval hall, a thirteen-century stone window and a series of sixteenth-century painted panels will hopefully remain visible. It is regrettable that the Clarence will no longer be a hotel, but the site was difficult even when it first opened 250 years ago.
Since 2016 the ruins have cast a long shadow over the city centre and Exeter needs the Clarence to return to being an asset. City centres are now dependent on charm and atmosphere - the Clarence needs to play its part. Hopefully the people of Exeter will give these plans a thorough looking-at."
Details are at www.royalclarenceconsultation.com