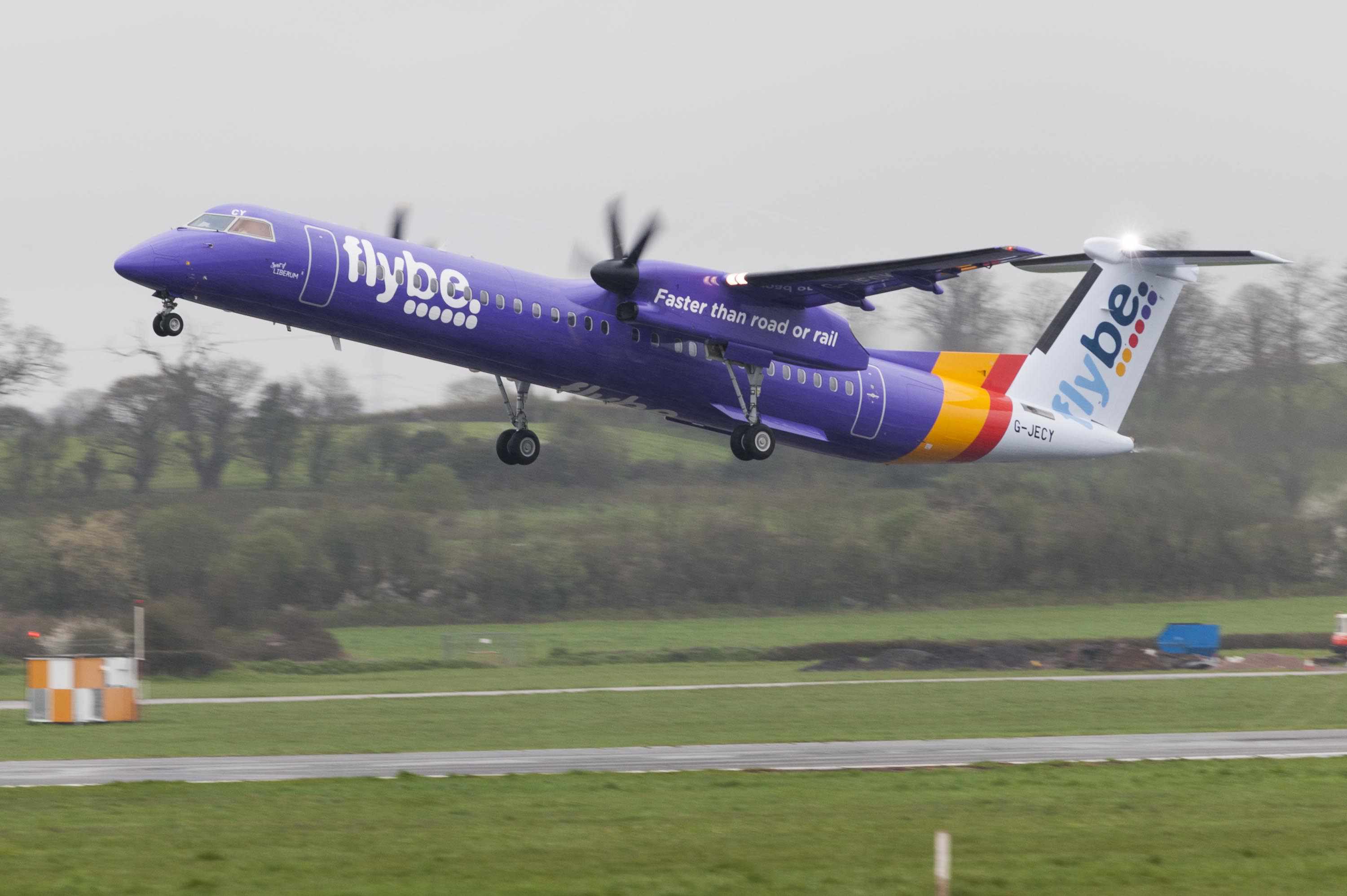 Exeter-based airline is in financial trouble
They warned last month the figures weren't good and estimated they'd lose £12 million this year.
Today the company says it's up for sale. But it's now only worth £25 million. When it was floated on the stock market in 2010 it was worth £215 million.
The announcement coincides with the latest figures which show pre-tax profits for the six months to the end of September fell by 54% to £7.4 million
Christine Ourmières-Widener, Chief Executive Officer, commented on those figures:

"In line with our strategy, we reduced seat capacity in the first half by 9.0% delivering a 7.2% increase in revenue per seat. Continued improvements are being seen into quarter three which demonstrates the popularity of Flybe for our customers. However there has been a recent softening in growth in the shorthaul market, as well as continued headwinds from higher fuel and currency costs. We are responding to this by reviewing every aspect of our business, especially further capacity reduction, cash management and cost savings. This is already starting to have a positive impact, as shown by the improved first half adjusted profit before tax; however, we must do more in the coming months. We remain confident in the vital role that Flybe plays in UK connectivity."
A financial adviser has now been taken on to undertake a comprehensive review of the options open to it to address the current challenges facing the airline industry.
This afternoon civic leaders in the area have shown their support in an open letter. The letter, signed by the leaders of Exeter City Council, East Devon District Council, Devon County Council, Exeter College and the Heart of the South West LEP acknowledges the role Flybe plays as one of the largest businesses and employers in the area.
"Our evidence reveals that the Airport and aviation sector currently contribute circa £150m of GVA every year to the local economy," states the letter.
It continues: "We are keen to ensure that this contribution continues to develop in to the future."
1,000 people are employed by the airline at Exeter Airport.
The city's Labour MP Ben Bradshaw says "This is worrying. Flybe are an in valuable local employer. They provide good, highly skilled jobs and training. They're also really important for the future success of Exeter Airport. Their role as the UK's main domestic regional airline is vital for transport connectivity right around the British Isles. So, in my opinion everything must be done to secure Flybe's future."
The airline says it's already in talks with "a number of strategic operators about a potential sale of the Company."