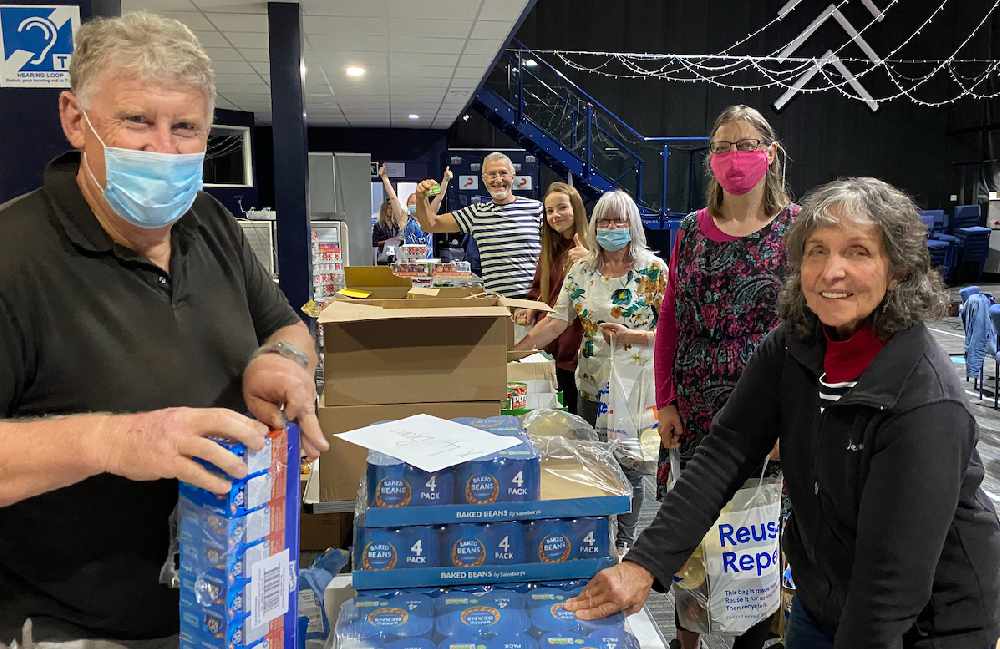 Rediscover Church preparing 'food hub'
A church in Exeter is opening its doors for those who are in need of food during this time of national crisis.
Rediscover Church in Northernhay Street, Exeter is holding a special 'Food Hub' next Wednesday 15th July from 10am to 2pm and anyone – individuals, couples and families, who are finding finances tight and finding it difficult to buy food.
Everyone is welcome to come along and pick up some much needed groceries to take home for free. There's no need to book up in advance, just drop in on the day.
The church is working with a national charity called Fareshare on the project. They work with leading supermarkets to help distribute high quality food to charities and other organisations across Devon.
On Wednesday, people can come to the church and pick up food including rice, pasta, sauces, beans, tea and coffee, and other essential items as well as a few treats.
Since the start of lockdown, Rediscover Church have been working with a variety of different organisations across Exeter and wider Devon to distribute food to those struggling at the moment, and this 'Food Hub' is an opportunity for people to have access to food who might have otherwise not have the opportunity to do so.
Nige Williams, associate pastor of Rediscover Church, said: "As we negotiate these difficult times the importance of building community, friendship and support is crucial. Many could be facing difficulties or worries that seem overwhelming and to know there are a community of people that are cheering you on and providing an arm of assistance brings hope and confidence that we will weather this storm. We therefore will be helping supply food parcels to individuals & families that may require that arm of friendship. On Wednesday 15th July between 10:00 – 14:00 our Rediscover church auditorium will be open for collections and we encourage people to not struggle in silence but come along and allow us to cheer you on in this practical way."

Further information can be found on the church website at www.rediscoverchurch.com