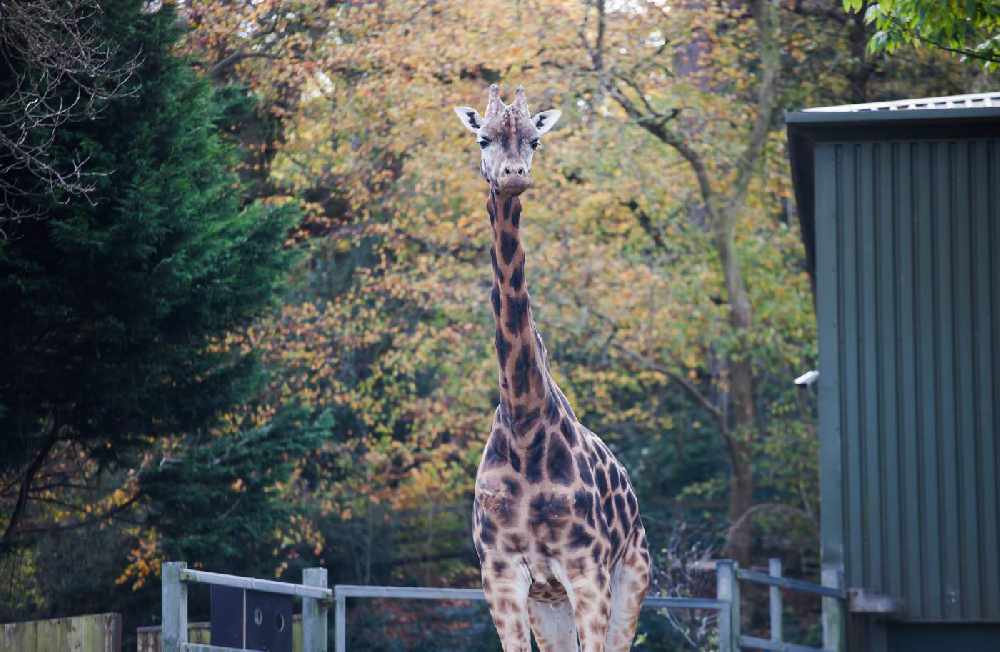 They say there were no warning signs
14-year-old northern giraffe, Yoda, was found collapsed in the giraffe house early this morning.
Zoo spokesperson Phil Knowling said: "This has come as a huge shock. He was a noble animal, one of the best-known and best-loved characters in the Zoo. There was no warning. People are in tears.
"It's a big blow, but when you work with animals you have to deal with the low points as well as the highs." A post-mortem examination will be carried out by the Zoo's vet team.
Yoda arrived in Devon from a zoo in Denmark 12 years ago, seven months after a fire killed a family of three giraffes at the zoo. He was born in November 2004.
Since the fire, animal experts have patiently rebuilt the Paignton Zoo herd. Two females from zoos in the Czech Republic, Sangha and Janica, joined Yoda. During his time in Devon there were eleven births in eight years. Giraffes can live into their late 20s.
The 14-year-old cut an impressive figure, standing at over 5 metres tall and weighing around 1,200 kilos.