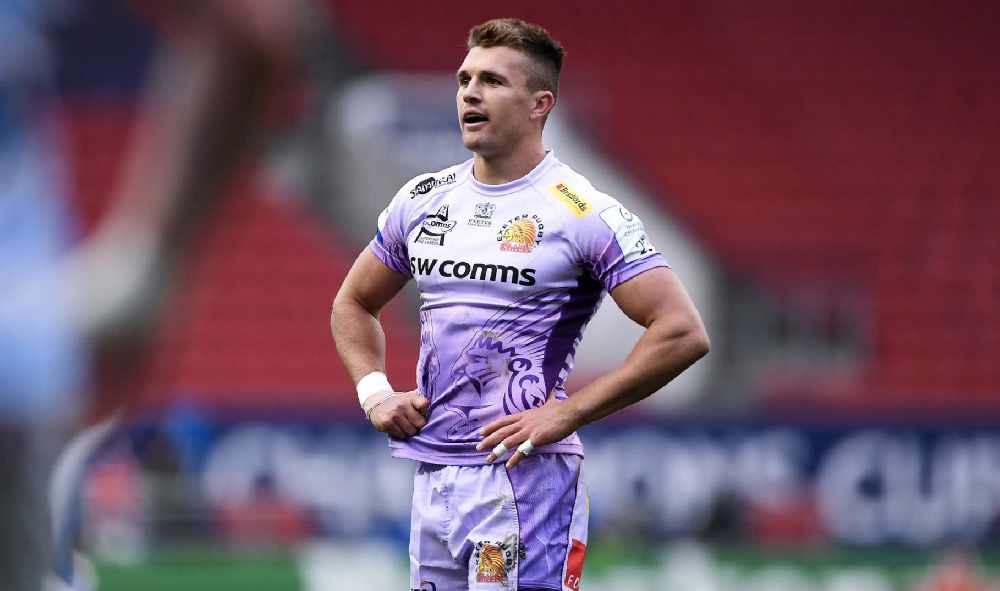 Slade will travel to France despite saying he would decline Covid vaccine
Exeter Chiefs have confirmed that Henry Slade will be available to face Montpellier in the Champions Cup this weekend.
The centre, a type 1 diabetic, said in May 2021 that he would not have the covid vaccine due to bad reactions with previous vaccinations. However, Exeter director of rugby Rob Baxter has revealed that Slade can be selected for this weekend's clash in France
Speaking to the media, Baxter said: "Henry's available, yes. Put it this way, if you don't see him picked it won't be because he's injured, unless he gets injured in training," said Baxter, who names his team at Friday lunchtime.
"The truth is, and I know Henry doesn't mind me saying this, Henry never said he wasn't going to get vaccinated.
"He said at the time he wanted to see what the situation was and that was months and months ago. That's all I'm prepared to say.
"He never said he wasn't going to have it, he said he wanted to see what the situation was. Everybody else seems to have surmised what they want from that."