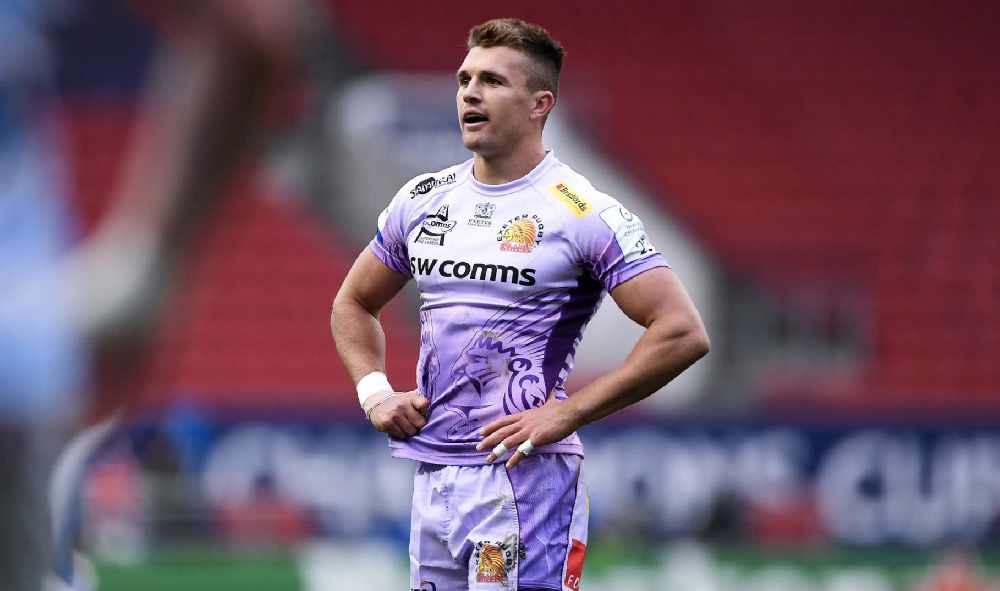 Giz' a hug (courtesy: ECPR)
Coach Eddie Jones embraces idea
England rugby coach Eddie Jones has the pick of the country's male talent to hug - and his choice is star Chiefs' player Henry Slade.
The svelt 28-year old Exeter player doesn't have the layers of a chunky prop to hold onto, but when it comes to a manly embrace, there's no finer body that Mr Jones would like to get his arms around.
Responding to questions at a rugby lunch - where one or two guests may have enjoyed a small alcoholic beverage - the national coach named Slade as "the most huggable player" in the land.
The bad news is that he's got two months to wait before he can get his hands on his man. The next England match isn't until November when Slade will be hoping to take his place at Twickenham to face Tonga.
If he doesn't make the squad, he'll certainly need a cuddle. And if he does, he knows where the first hug is coming from.