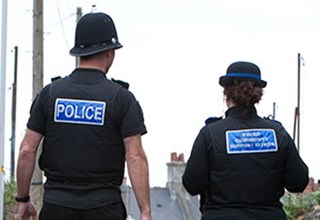 Officers say he was 3 times the legal limit.
A man will be interviewed by police this morning (Tuesday 26th November) after being arrested in Exeter City Centre yesterday afternoon for drink driving.
Officers tweeted about the shocking incident, saying "He's that over the limit that he'll be waiting for us in the morning to be interviewed".
Arrested in the middle of the afternoon, in a busy location driving a HGV & blew nearly 3 times the limit! 😱 #Unacceptable https://t.co/7ANKbRsFUa

— PC Naomi Cox (@PCNaomiCox) November 25, 2019